Chances are, you don't want to be in the data center business.
Having all your equipment onsite to manage and maintain sounded good at one time, but you are quickly realizing it is not only a pain but a costly investment with no return.
Here are six reasons why you should quit the data center business and how TekLinks can help.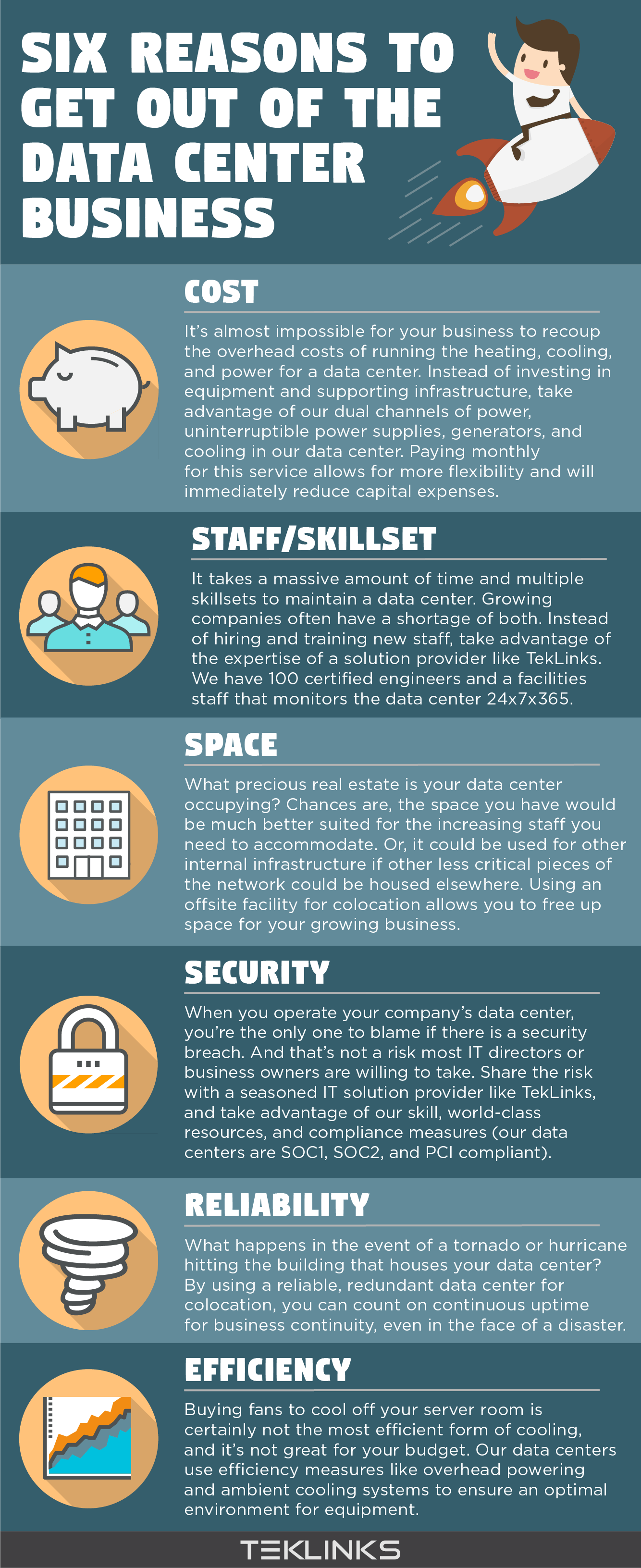 Learn more about TekLinks' data centers here.