Recent Posts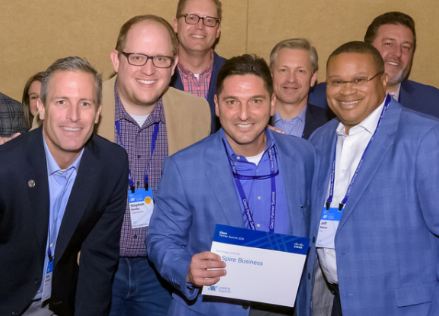 We take our gold-level partnership with Cisco seriously.
C Spire Business invests time and many other resources to cultivating the Cisco relationship, which makes us a better IT provider for industries like education and government. So we are pleased to announce that Cisco is recognizing that dedication by naming C Spire Business the Southeast's Cisco 2018 Partner of the Year.
C Spire Business was selected for our innovation, leadership and best practices in the area of state, local, and education (SLED) information technology sales and service and as a valued Cisco business partner, according to Don Monistere, General Manager of C Spire Business.
Read More
Topics: Industry News, C Spire News
---
CONSIDER IT MANAGED. C Spire Business is the nation's first full-stack managed solutions provider, capable of offering advanced connectivity, cloud, software, hardware, communications, professional services, cybersecurity, business continuity, and technology support in a single, seamless IT solution portfolio. The result is smarter. Faster. More secure. From desktop to data center, we meet you wherever you are and take on your biggest technology challenges.