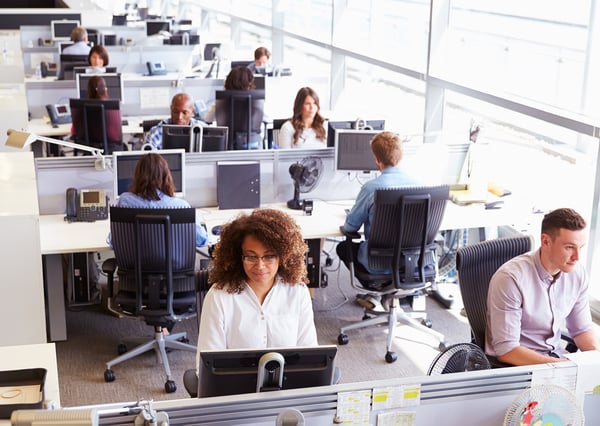 Businesses have a growing appetite for internet bandwidth. Multiple devices, software apps, emails, cloud access and much more are constantly fighting for your internet bandwidth. When that competition becomes too much for traditional cable or DSL internet, it slows down, not only causing frustrations for your employees but dramatically slowing their productivity.
Let's consider the cost of just one employee struggling with low bandwidth: He uploads five large data files per week. Poor bandwidth causes each large file upload to take about 10 minutes instead of the 30 seconds it would with fiber internet. Your employee has spent nearly an hour each week waiting on slow internet. That's more than 40 hours per year. Multiply that by 10 employees, and you're paying for 420 wasted hours. It's simply not acceptable.
Here is how traditional internet is not doing its job:

Ready for fiber connectivity?
Learn more about the benefits of fiber-optic internet connectivity for businesses of all sizes, click here.