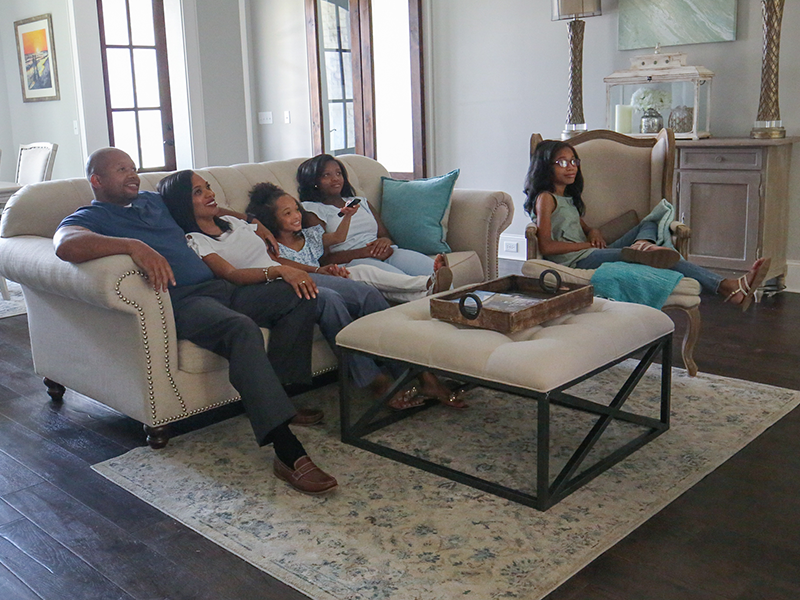 Television viewers are abandoning their traditional cable and satellite subscriptions for streaming video services in ever-greater numbers. Cord-cutting households tripled between 2013 and 2018, and nearly a quarter of all U.S. households are expected to join them by 2022.
Plenty of curious viewers are dipping a toe in the water, too—three-quarters of U.S. homes already subscribe to a streaming service like Netflix or Hulu today—while investing in high-speed internet and strong WiFi to get the best experience.
There are plenty of benefits to kicking cable for TV and video services you can stream over your home internet connection. Most plans give you more flexibility over the types of channels you get, and some even let you add channels like HBO or Showtime on their own.
Instead of renting a box to manage your cable or satellite signal, these apps work on a variety of common devices such as Amazon Fire TV Stick, Apple TV and Roku. One device will cover one TV screen, and most apps limit the number of screens you can watch at once. Still, they're all more generous than cable and satellite deals.
As the field of providers gets crowded, choosing the right streaming service for your household isn't always easy. Here, we've broken down what you need to know about five of the most popular options.
YouTube TV
For simplicity alone, it's tough to beat YouTube TV. There's just one plan, and it includes more than 70 channels—including local network affiliates CBS, ABC, NBC and FOX—for $49.99/month. The add-ons are a la carte and include premium channels like Showtime and Starz. Users can stream from anywhere, on any connection, and get unlimited storage for DVR recordings of their favorite shows. The number of streaming devices it works with is comprehensive, too.
Sling TV
While Sling TV's two main packages, Orange and Blue, have similar channel lineups and cost the same ($30/mo), the differences are in how you can watch. Users get one stream at a time with the Orange package, and three streams with Blue. Local channels are trickier. In Mississippi markets, users can watch locals by integrating certain antennas. You can bolster the basic package with add-on packages that fit your interests: Sports, Kids, News, Comedy, International and more, plus more than 20 a la carte channels. Both packages include 10 hours of Cloud DVR storage.
Hulu + Live TV
Streaming-media giant Hulu now offers a package that includes live television and local channels for $54.99/month. The actual channel lineup depends on your zip code—subscribers get more than 80 in the Jackson area, and more than 90 along the Gulf Coast, for example. That cost covers unlimited screens on your home network (plus three on the go) and 50 hours of Cloud DVR storage. Premium options include HBO, Cinemax, STARZ and Showtime, plus entertainment and Spanish-language packages. Plus, users get access to the vast Hulu streaming library.
fuboTV
Although it started as a "sports-first" streaming platform, today fuboTV makes a strong case with a wide range of channels. The Standard package offers 101 popular channels (locals included) for $54.99/mo, with 30 hours of Cloud DVR storage. The Family and Ultra packages expand on the base, while Latin Quarterly has a robust Spanish-language and international sports lineup. Nine more add-on packages dig even deeper into sports with fubo Cycling, Portuguese Plus and more.
C Spire TV
C Spire has its own live streaming TV service for fiber customers in Mississippi that includes local channels and a mix of the most popular sports, news, family, movie channels and more over three packages. Entry into the Economy package will only set you back $30/mo, while Standard features more than 105 channels for $70/mo and Expanded adds another 50 at $90/mo. The most exciting features include Replay TV, which allows viewers to watch most programs up to 72 hours after they air without recording. But when you do use the Cloud DVR, you can watch your recordings anywhere. Searching is easy, thanks to an interface that allows streaming-style and scrolling views.
Features and prices are current at time of publication.