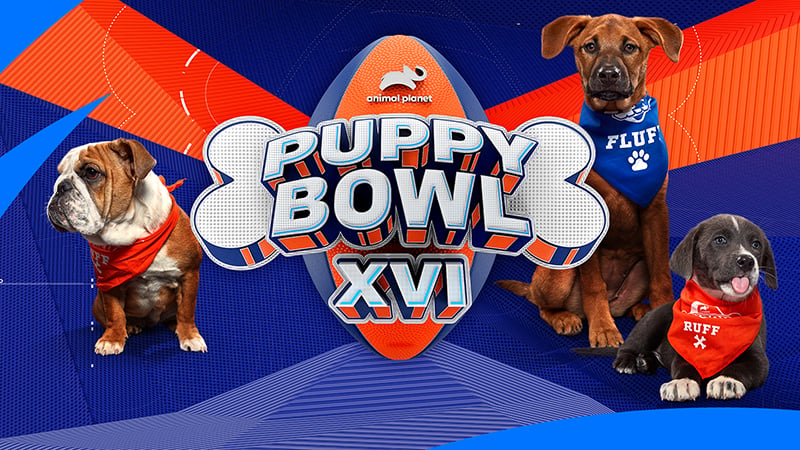 While you're waiting for the big game on Sunday afternoon, turn off the talking heads and tune into the furriest four-legged football game ever—Puppy Bowl XVI from Animal Planet.
A total of 96 pups from more than 61 animal shelters and rescue organizations will compete on Team Ruff and Team Fluff for the "Lombarky" trophy, but they'll all leave as winners. Each pet will be adopted to their new forever home after the final whistle blows. The Puppy Bowl has a 100 percent success rate of adoption for puppies and kittens that have participated in the annual game.
The tail-gating starts Sunday, February 2 with the Puppy Bowl Pre-Game Show at 1 p.m. CT on Animal Planet (C Spire TV ch. 756), featuring fan favorite "aww-nalysis" and cuddly commentary from sports correspondents. The pups hit the gridiron at 2 p.m. CT to battle for the Lombarky.
Can't wait? Animal Planet has plenty of puppy programming for you to catch up on before Sunday. In Puppy Bowl XVI: Puppy Bowl Scout, referee Dan Schachner scouts for players at the Citizens for Animal Protection in Houston. Get an early look at Team Fluff and Team Ruff in the Puppy Bowl XVI: Road to Puppy Draft, and go in-depth into the teams in an advance screening of the Puppy Bowl XVI Pre-Game Show. All three are available to stream now on the Animal Planet website.
Don't miss the biggest and most epic game in Puppy Bowl history.