TekLinks was named the 13th best provider of cloud services in the world on the Talkin' Cloud 100, a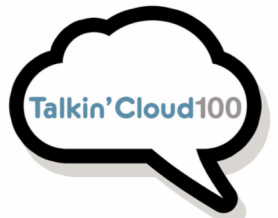 list of the world's top 100 cloud service providers put out by Penton Technology. TekLinks' standing on the list improved considerably from No. 86 in 2015 to No. 13 in 2016.
"TekLinks is honored to be recognized again as a world leader in providing cloud services," says David Powell, Vice President of Marketing and Strategic Development. "Every customer is on their own journey to the cloud, and we are committed to serving them no matter where they are in that process. Being recognized for our cloud services provides external validation of what we hope our customers already know — that we are uniquely equipped to help them with their business needs."
The Talkin' Cloud 100 is based on data from Talkin' Cloud's online survey that was conducted earlier this year. The list uses metrics like annual cloud services revenue growth total and percentage, as well as input from Talkin' Cloud editors, to form its rankings.
---
WHO IS TEKLINKS? A national leader in cloud computing, managed services, engineering services, and value-added resale. We're a team of expert techies and business professionals who are passionate about building valuable relationships and getting things done right. Simply put: We make IT work for business.