A new industry report says one-third of targeted attempts to breach corporations' cyber defenses succeed.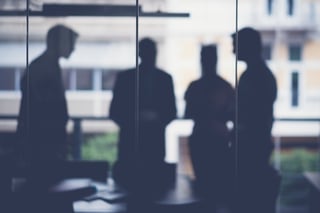 Accenture Plc. surveyed 2,000 security officers representing large enterprises worldwide. The report shows that three-quarters of executives are unaccountably confident in their security strategies.
Key takeaways:
Organizations are confident in their ability to protect themselves, yet breach rates are alarmingly high.

Executives are still focused on less dangerous external threats.
"Cyberattacks are a constant operational reality across every industry today and our survey reveals that catching criminal behavior requires more than the best practices and perspectives of the past," Kevin Richards, managing director of Accenture Security, North America, said in a statement accompanying the report. "There needs to be a fundamentally different approach to security protection starting with identifying and prioritizing key company assets across the entire value chain."
TekLinks' free Ultimate Guide to Security provides a step-by-step strategy for protecting mission-critical assets. Download your copy or contact us at info@teklinks.com.
---
WHO IS TEKLINKS? A national leader in cloud computing, managed services, engineering services, and value-added resale. We're a team of expert techies and business professionals who are passionate about building valuable relationships and getting things done right. Simply put: We make IT work for business.