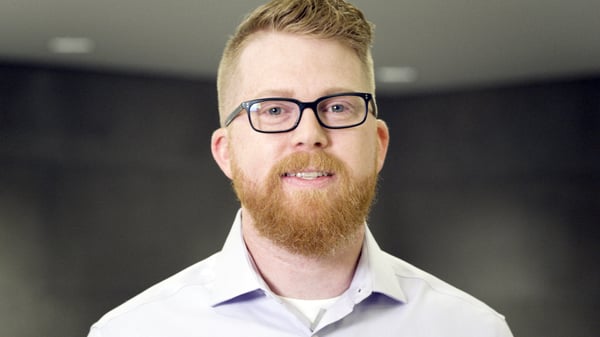 If five months seems like a surprising amount of time for a technology company to develop a customized IT solution for a prospective client, well, you're right. Five months is uncommon. And the Solution Engineer who prepared it is no typical engineer.
Charley King, a loyal 17-year C Spire Business veteran, doesn't do a lot of things the way others would.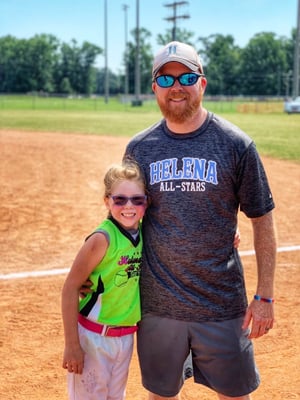 Take the day that his wife and newborn child were released from the maternity unit of the hospital. That afternoon, one of the couple's four children had a softball game. So the family, newborn and mom included, loaded into their SUV and headed to the ballpark.
"Our daughter made a commitment to the team, and so did we," he says sincerely. "My wife and I both believe that if it's worth doing, it's worth doing well."
[Read more We Are C Spire stories]
And there it is. What makes Charley so exceptional is his level of commitment to a job well done. That's why it took five months to develop the right plan for a prospective client that needed a little extra attention. "I knew we would solve their technology problems because at C Spire we take the time to understand customer difficulties and create the best solution for them," he says. "It's a win for us when our customers succeed."
Anyone who knows Charley knows that winning is another strong motivator in his work ethic. "I'm a pretty competitive person," he says, grinning. "Yeah, I do like to win." Even if it means spinning out one or two co-workers during a "friendly" go-kart racing outing.
"A few years ago, our leadership took a group of us on a team-building exercise at an indoor go-kart track. There were about 20 of us, and I won. I may or may not have been responsible for a few spin-outs," he says with a shrug. "The world will never know."
C Spire Business, according to Charley, is a great place for engineers to learn and grow. "Working at C Spire provides many challenging engineering opportunities in which I get to utilize the full scope of my technical expertise. I can't imagine working anywhere else. Not only are my co-workers great people, we truly care for one another."
Cindy Fetters is a Senior Technical Solutions Manager at C Spire and works closely with Charley. "He is one of those rare professionals who is consistently on his game, generous with his time, has great knowledge on a wide variety of technology solutions, is a team player and leader, fun to work with … I could go on and on," says Cindy. "Everyone wants to be on his team, and that speaks volumes."
Charley attributes his work ethic to his upbringing. "My first jobs were working on a 260-acre farm bailing hay, constructing outbuildings, and caring for a herd of goats," he says. Later he worked as a veterinarian assistant, which, he laughs, really means cleaning dirty cages and surgery rooms.
In his free time, Charley dedicates multiple hours a week to coaching his daughter's softball team. He also spends a fair amount of time taking care of the damage caused by Rumbles, his 10-month-old Neapolitan Mastiff who is 140 pounds, with about 50 more pounds to go.
"A couple of weeks ago he tore a huge chunk out of our couch," he says. "There was no hiding or repairing it. But, you know, this dog is who we are. We go big, or we go home!"
C SPIRE CAREERS
Are you dedicated to serving customers? Eager to learn, innovate, and grow? If you're ready to make your mark on the world of technology, C Spire is the place for you. We are looking for the brightest minds to help us. Learn about C Spire career opportunities here.