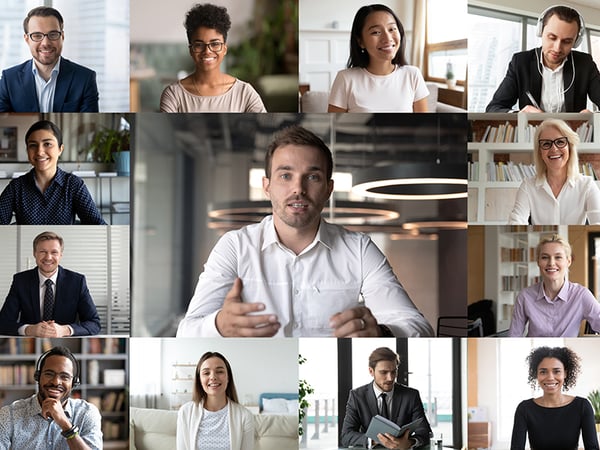 Lagging VoIP calls? Dropped video meetings? Can't access your cloud tools?
When your internet connection is terrible, so is everything else.
It's time to face the truth: Traditional internet is failing your business. But, to be fair, it's not cable internet's fault. You're simply asking too much of it. It can't perform like fiber internet.
What can fiber do?
Let's consider an average business with 30 employees.
Those 30 team members expect the company's internet to easily handle the connectivity demands of their laptops, cellular and VoIP phones, teleconferences, cloud infrastructure and much more.
Here's what that daily demand looks like:

Sure. Traditional internet works for some business situations, but not this one. Just 30 employees doing a normal day's work would bog down traditional cable internet. However, 1GB of fiber internet could easily handle this workload and much more. What else can fiber do for your business? We're glad you asked.

3 Problems Fiber Solves for Business
When you need immediate and reliable access to your tools and data, there's no time to wait on slow, buffering internet. Download this guide to learn how lightning-fast fiber internet makes businesses more productive, reliable and scalable.