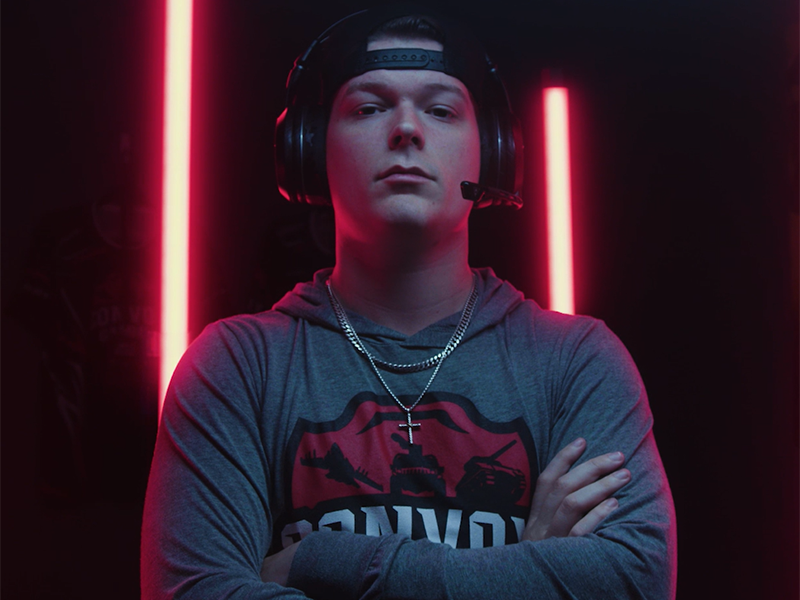 Jerry Spencer of Madison, Mississippi, grew up like many kids in the South, playing sports, exploring the outdoors and going to school. But what really captured his attention were video games.
As a teenager, Spencer and his friends would play on classic platforms like Nintendo 64 and PlayStation. Competitions sometimes ran late into the night, and occasionally until the next morning. But his skills steadily improved, especially after he switched to PC gaming, and people took notice.
"Some of my friends were like, 'Hey, you're really good—you should look to start playing competitively,'" Spencer says. "That's when I started learning the ropes and made a name for myself."
By 2020, Spencer had worked his way to become the top player on the game "Call of Duty: Modern Warfare" for the entire continent of North America. That win gave him confidence to push forward and establish an esports empire in his home state.
"eSports is just like regular sports—it's just playing video games at the highest level," he says. "People are really starting to look at it more as a profession and a career choice. eSports is one of the fastest-growing industries in the world."
Spencer founded Convoy Gaming and recruited teammates who could join him in competing for titles among the best players in the U.S. and abroad. He learned early on that having fiber internet with symmetrical speeds (same upload and download) was just as important as the skills he developed from playing.
"eSports is about milliseconds," he says. "When I had cable internet, it didn't really matter how good I was. My internet was not able to keep up with my competition."
In those days, Spencer would set up at the home of a friend who had C Spire Fiber when he needed to compete against other elite players.
"With C Spire, you get one gig up, one gig down, one ping, all the time, steady," he says. "That was definitely a game changer. It improved my overall winnings and how much I was able to win on a consistent level. And that's the big thing—what separates good players from great players is your consistency."
As Convoy Gaming racks up wins, Spencer is looking to use their success to grow esports in Mississippi, and to give other gamers the opportunity to compete on a national and even global level. But he's sure of one thing: "There's no way I could do it without C Spire Fiber."
Interesting in leveling up your internet game? Check your address for C Spire fiber availability here.