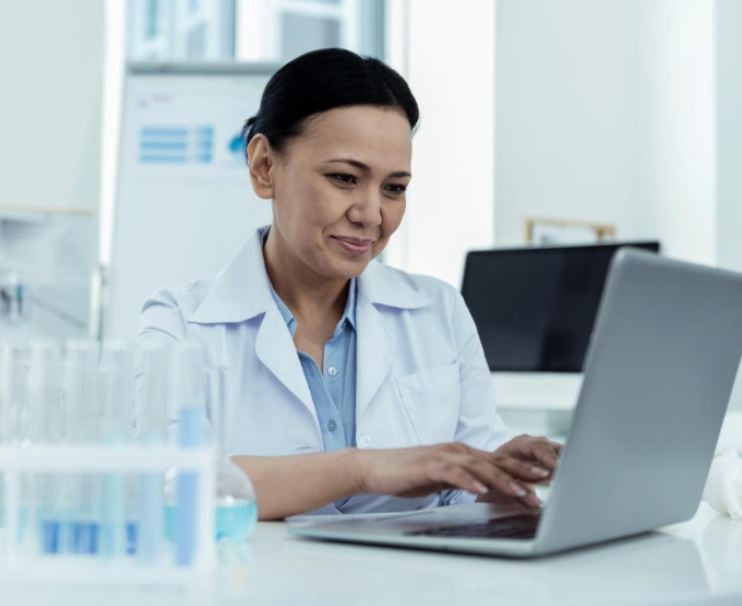 Healthcare providers are spread thin now more than ever. Multiple trends and crises such as COVID-19 have emerged that are causing organizations to feel the pinch. These realities have created a renewed urgency around cutting costs while improving efficiency and maintaining or exceeding excellence of care.
In this Advancing Healthcare IT eBook, we look at three ways an advanced cloud-based IT platform can help orgs save money without compromising on customer experience.
1.

Improving

asset management

Controlling assets such as IV pumps, gurneys, monitors, and wheelchairs—which might be hoarded, stolen, lost, or simply left in the wrong department — eliminates the need for costly or unnecessary replacement. It also curtails the amount of time spent searching for misappropriated devices.
25%
of wheelchairs go missing from
healthcare facilities every year.
$25K
Annual replacement cost
for missing wheelchairs.
20 minutes
Time wasted per shift searching
for wheelchairs and other missing items.
2.
Modernizing operations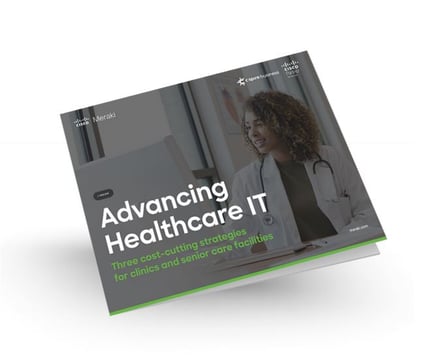 Huge savings can be realized by streamlining bureaucracy, payment models and administrative tasks. Technologies such as connected devices, platform based integrated solutions, and advanced analytics will enhance understanding of patients, empowering individualized care and generating up to $450 billion in annual value by 2025.
3.
Ensuring data security and safety
It's no surprise that 2020 was the worst year yet for healthcare cybersecurity. Almost 29 million healthcare records were exposed, compromised, or shared without permission — putting patients at risk for insurance fraud, denied care, fake bills and more. Breached companies not only face steep federal penalties but distrust, anger and legal action from patients and partners.
To accomplish improved security and expanded services, best practices suggest healthcare IT professionals reduce cybersecurity exposure and time spent on updates and patches and minimize other risks by selecting a cloud-based platform as the foundation of their next-generation network.
FREE RESOURCE
Advancing Healthcare IT eBook
To learn more from Cisco, take a deeper dive into how cloud-based networks are helping healthcare organizations modernize and succeed.