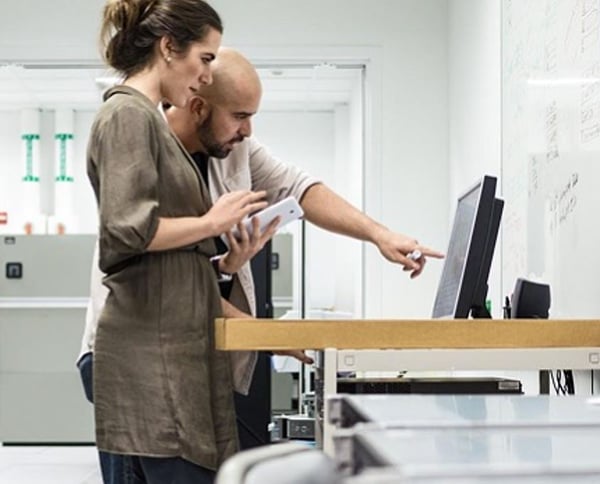 The workplace is evolving. According to a recent Fortune 500 CEO survey, 75% of companies accelerated their transformation plans because of the pandemic. As business leaders return to the workplace, they are adapting at a record pace. These changes are forcing organizations toward a digital-first model that has security integrated into every solution along with workplace monitoring capabilities. A model that can adapt to a safe remote and hybrid work environment that employees can thrive in.

In order to make this transition, organizations need to consider solutions that empower employees to collaborate securely from trusted workplaces, no matter where they work from. Here are tips for transforming your workplace into a safe space.
Tip 1: Stay in touch with touchless technology.
Reduce the risk of exposure with intelligent solutions that let you know when a room was last sanitized or when a room capacity is over its safe limit. Some solutions even track temperature, humidity, air quality and noise.
Tip 2: Gain insight with a density monitoring solution.
Create a safe, trusted workplace for employees by monitoring physical distancing and density threshold. The right density monitoring solution will provide automated alerts, notifications and proximity reports for affected locations, buildings and floors.
Tip 3: Increase your building's IQ
Modernize the workplace, starting with the buildings themselves. With the right technology, smart building capabilities include:
Health and wellness. Personalize user experiences to create a trusted workplace.

Sustainable operations. Enable seamless, intuitive facilities operations.

Prioritized security. Threat intelligence and edge-to-cloud security solutions.
CISCO RESOURCE
5 steps to secure your hybrid workplace
Get expert advice from Cisco on how to turn your workspace into a safe space.