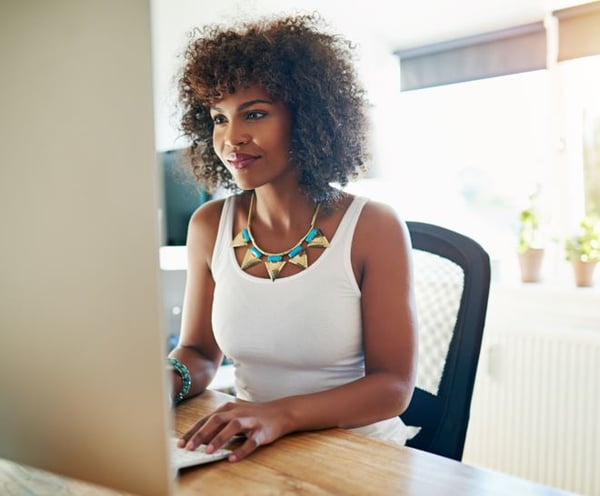 Organizations need a way to maintain visibility and control while still providing employees a reliable working experience. That starts with seamless, secure access to company resources, no matter where your team is working or which networks they're using. Citrix Virtual Apps and Desktops allow you to achieve just that.
Here are five signs it's time for your business to start using virtual apps and desktops:
1. You're increasingly concerned about security.
As the number of remote workers at your business rises, so do the risks. Citrix Virtual Apps and Desktops let you adjust security policies based on individual user activity to keep breaches at bay. And since data is not stored on devices, you'll have peace of mind regardless of where or how people work. Even in the event of theft or loss, your sensitive information will stay secure.
2. IT management is getting overly complicated.
From improving the user experience to protecting company data, your team is tasked with a tremendous amount of responsibility. Citrix Virtual Apps and Desktops empower you to provide the same secure, reliable experience across any device or network—all from within a single management console. You can manage every endpoint with ease, no matter your business size.
3. You need flexibility for future growth.
No matter where your business is today, there's a good chance needs will change tomorrow. Citrix Virtual Apps and Desktops allow you to build a digital strategy that fits your current situation and scales to add additional solutions if and when things change. It's how businesses like yours are spending less time reacting and more time thinking ahead.
4. You're tasked with improving the employee experience.
No matter where employees work or what devices they use, your users need digital tools that allow them to create, collaborate and innovate. Citrix Virtual Apps and Desktops keep employees connected with crystal-clear voice, video and collaboration tools. All on virtual desktops that look, feel and act just like traditional PCs.
5. You need to keep budgets in check.
When you need to make the most of your existing infrastructure, Citrix Virtual Apps and Desktops is an ideal solution. Your team can deploy to dozens or hundreds of employees from an inexpensive thin client or repurposed PC. Users get an experience that mirrors traditional desktops, while you make the most of your current resources.