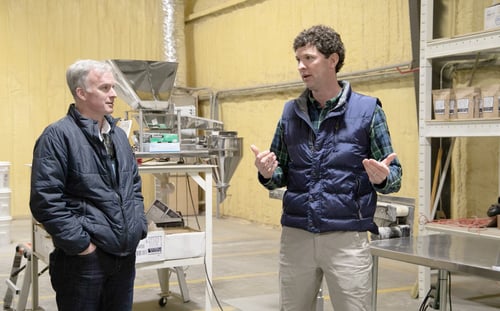 Earlier this year, C Spire announced the formation of the C Spire Rural Broadband Consortium with four technology companies - Nokia, Microsoft, Airspan Networks, and Siklu - to study solutions for bringing broadband connectivity to rural areas. So, what does that mean?
First of all, it means that bringing broadband to non-city-dwellers is complex. Second, it means that this group of companies is working together to find new and better ways to solve this problem.
The Consortium's efforts are part of the broader C Spire Tech Movement initiative, which is committed to moving communities forward through technology with a focus on broadband access, workforce development and innovation.
Solving the Larger Problem
Much has been written about the digital divide, where city-dwellers have a myriad of high-speed internet choices with all its advantages and capabilities while rural-dwellers are losing out on new business and job opportunities, struggling with online educational requirements and lacking in healthcare, particularly with regards to specialists who could be just a video-chat away.
Despite the challenges, a rural broadband solution is necessary due to the increasingly digitally connected world we live in, and, of course, this isn't the first time someone has tackled the problem. It's been the focus of a number of studies and proposed solutions over the years, including by the companies in this consortium. But individually, each company had only looked at pieces of the puzzle without really solving the larger problem. As a consortium, we are looking at the bigger picture because it's not just about technology. It's about economics. We are looking for innovative ways to empower any third-party to bring broadband to those who want and need it in a cost-effective manner.
By the Numbers
A 2017 Mississippi State University Center for Technology Outreach study found that Mississippi's rural counties lose millions of dollars a year in deferred economic benefits due to lack of availability and slow internet speeds. The report concluded that those same counties will lose billions of dollars over a 15-year period.
Next Steps
Some of the early consortium efforts we will be sharing with you are technology trials – testing hardware in a few Mississippi markets to determine not just how the technologies work, but new ways technology can be used to take cost out of a business model. Using that stepping stone, we plan to build third-party enabler business models throughout this year. As part of the process, we hope to identify areas where new automated tools could further reduce cost and time to serve (e.g. an automated market design tool for non-engineers), and then start developing those tools.
The Rural Broadband Consortium's goal is to come up with new ideas by June of 2020, and we will be providing readouts on our progress in October 2019, as well as June 2020. Please follow our blog for updates coming next month.
UP NEXT: The Rural Broadband Consortium tours the Delta.
I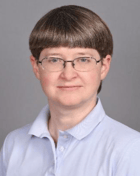 vy Kelly holds the position of Distinguished Member of Technical Staff at C Spire and is responsible for technology strategy. She has 20 years' experience in the telecom industry specializing in the field of radio frequency engineering.