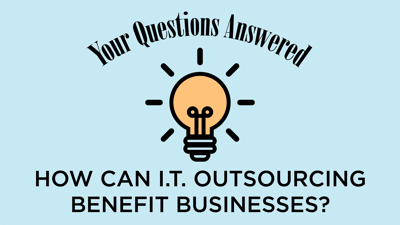 Outsourcing is a concept that is familiar for many people. In your personal life, you might outsource your laundry or your grocery shopping. In a professional setting, businesses commonly outsource accounting or web development.
It can also be beneficial for a business to outsource its IT, and no one knows that better than TekLinks' Technology Solution Manager Ralph Stevens. He's helped hundreds of business leaders find the IT solution that works best for their organizations. In this "Your Questions Answered," learn the top five reasons outsourcing IT is a smart and empowering move for businesses of all sizes:
VIDEO BY PETER PAJOR/TEKLINKS
To learn more about IT outsourcing, contact us here.