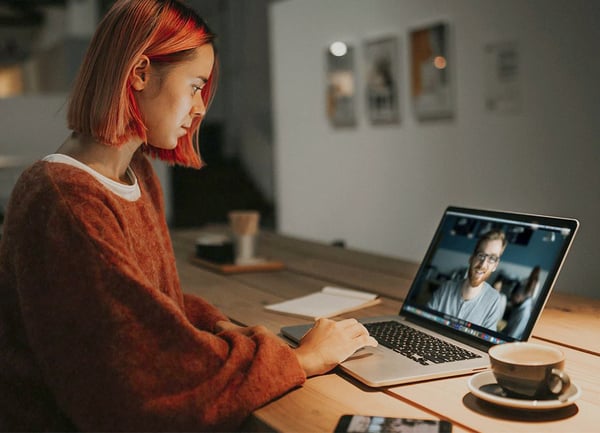 Employees have new expectations. Especially in regard to where and how they work. In fact, a global workforce survey sponsored by Cisco shows that only 9 percent of workers expect to return to the office 100 percent of the time after their office fully reopens. This new outlook leaves IT teams with the challenge of creating a flexible hybrid work model.
What is hybrid work?
Hybrid work is an approach that designs the work experience around and for the worker, wherever they are. It empowers people to work in different spaces - onsite, offsite and moving between locations. Hybrid work also promotes inclusiveness, engagement and well-being for all employees.
Workspace vs workplace
The hybrid work model is driving an evolution from a location-centric view of where work is done (workplace) to a more human-centric view of where work is done (workspace).
Hybrid workplace: Historically, a workplace has been a company's physical office location, where employees may work onsite all or part of the time.
Hybrid workspace: A workspace is anywhere an employee works at any given time.
A hybrid workspace could be a workstation at the company's physical office, or it could be an employee's home office. It might even describe a desk in a hotel room, where an employee is working from and connecting to the company network while traveling.
Technology, including both software and hardware, supports secure collaboration and communication, regardless of where a hybrid workspace is located.
FREE CISCO RESOURCE
What does hybrid work look like?

Take a deeper dive into the hybrid work model with this guide from Cisco. You'll gain a better understanding of what it looks like, why companies are making the shift and how hybrid work helps businesses reduce their office footprint.