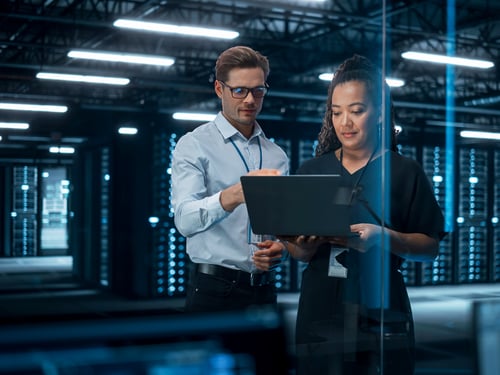 To outsource IT or not? That's the perennial question for large enterprise-sized businesses.
The fact of the matter is organizations that take a hybrid approach to technology support tend to experience better outcomes. That translates to an in-house IT team focusing on the business's long-term goals while a managed service provider (MSP) concentrates on the day-to-day, enabling the organization to run more efficiently and meet strategic goals.
According to a 2022 Doloitte survey, the most common reasons businesses outsource include reducing costs, solving availability issues, focusing on the core business, and adapting to talent shortages. Here's a deeper look at how outsourced or managed services can benefit in-house IT departments for large enterprises.
Talent bridge
Experienced MSPs like C Spire invest heavily in IT experts, ensuring engineers are highly educated on security, networking, cloud computing, and more. They also maintain top-tier partnerships and certifications with vendors like Cisco, Dell, and Fortinet. MSPs are constantly working with different industries that have distinct compliance requirements and project goals, which means highly experienced MSPs stay current on the latest trends and technologies. These layers of technology experience and expertise fill gaps for in-house teams and allow them to focus on the core business.
Cost reduction
What would you do with substantial cost savings on your IT budget? According to a study from The Computing Technology Industry Association, managed IT services can cut technology costs by as much as 40%. Partnering with an MSP means fewer large expenses like replacing an outdated firewall or staffing a data center. For a monthly fee, organizations have access to state-of-the-art hardware, cloud, and managed services that can easily grow or streamline. The most common managed services include cloud computing, disaster recovery, network infrastructure, voice and collaboration, and cybersecurity.
Increased availability
No longer struggle with team member availability during vacations, illnesses, and staff shortages. Many MSPs provide 24/7 support, which means they will monitor and maintain systems across different time zones for enterprises that need them running at all times. Outsourced IT augments an enterprise's IT staff by adding an additional layer of support so that in-house staffers can take time off or get additional training, which reduces employee burnout.
Tony Leland is a Solutions Engineer at C Spire Business with two decades of experience delivering innovative and sophisticated IT solutions.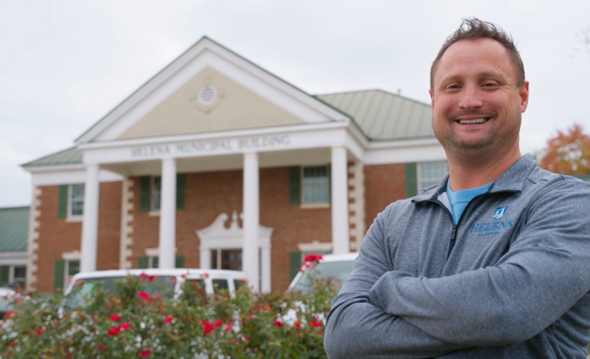 A Success Story: City of Helena, Alabama
Mayor Brian Puckett explains how citywide fiber access and managed IT services from C Spire Business are positioning Helena for accelerated growth.