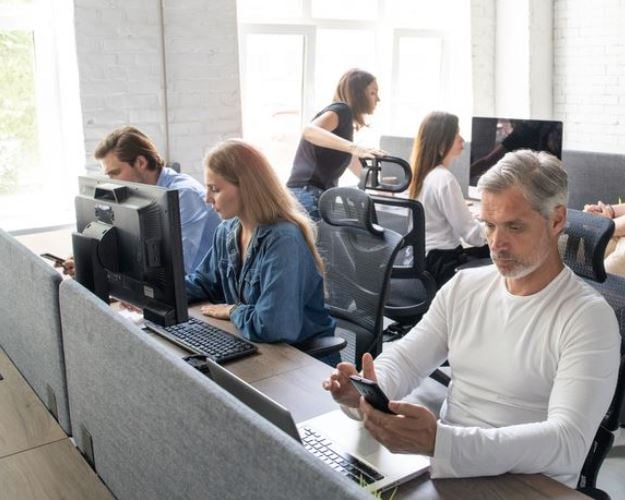 Dropped VoIP calls. Glitchy video meetings. Delays accessing your cloud data. When your internet is unreliable, so is everything else.
A solid fiber internet foundation can help your organization make the most of its technology investments and improve team productivity. What good is investing in the latest cloud-based software, backup solutions, telephone systems, and video-conferencing technology if a poor internet connection prevents using them? Fiber-optic internet is the solution needed to ensure high levels of productivity throughout an organization.
4 reasons fiber is better
Speed. Fiber is made of long, thin strands of pure glass about the size of a human hair. When bundled together, these strands create a fiber-optic cable that allows information to travel through them in a beam of light over long distances. The result is the world's fastest internet, with connection speeds up to 100 gigabits per second and 300 times faster than traditional internet options.
Symmetrical speeds. Fiber's speeds are symmetrical, which means your data will upload equally as fast as it downloads. This is critical for real-time interaction on video calls and uploading files with substantial amounts of data. No longer watch your staff waste 5, 10, or even 30 minutes waiting for a large file to save to the cloud.
Scalability. As your business grows, fiber keeps up with additional employees and cloud migrations and helps you embrace next-gen technology. Virtual reality (VR), the Internet of Things (IoT), and artificial intelligence (AI) can dramatically advance a business, but they each need high-speed, dependable fiber connectivity.
Reliability. Fiber internet provides businesses with more than 99.99% uptime. This elevated level of reliability comes down to three main factors. Learn about them here:

A Success Story: City of Helena, Alabama
Mayor Brian Puckett explains how citywide fiber access and managed IT services from C Spire Business are positioning Helena for accelerated growth.
Tramaine Davis is a C Spire Solutions Engineer Manager with 14 years of industry experience.