A cloud-based phone system with collaboration technology can save your company time, money, and much more.
Commonly called Unified Communications (UC), this cloud software combines internal and external voice and video calls, instant messaging, voicemail, and content sharing into one simple solution. The management of this cost-effective collaboration tool is often outsourced to service providers like C Spire and is ideal for businesses of any size and industry.
A Cisco study found that UC can help your business achieve these goals: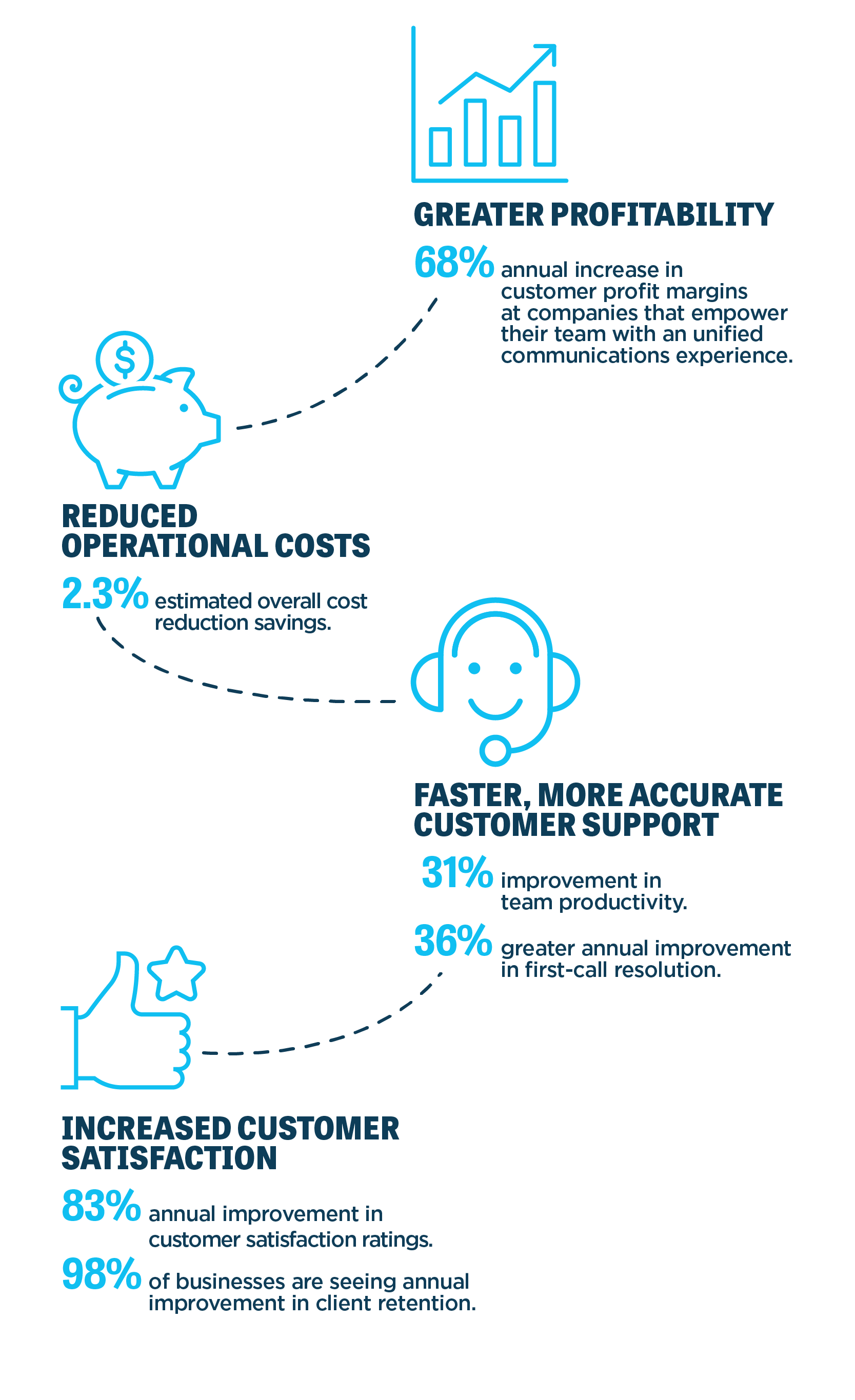 Get the eBook
The essential guide for
choosing collaboration solutions
The best voice with collaboration tools are secure, easy to use, and include robust features. But which one is right for your company? This eBook will give you the simple, clear principles and tips you need to make an informed decision.