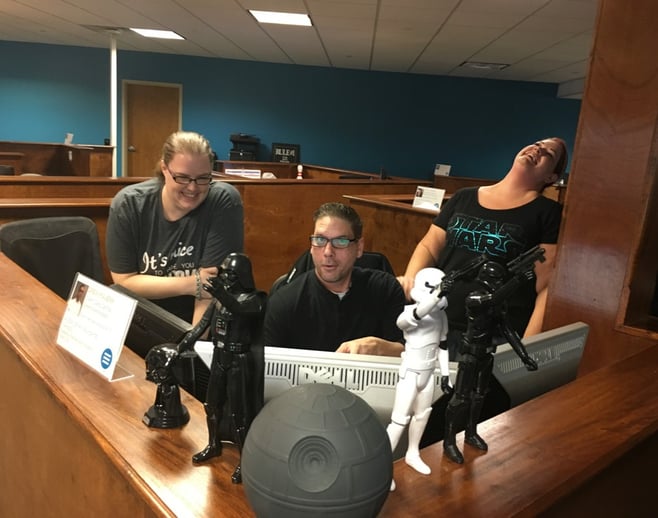 Join us on another adventure in getting to know the TekLinks team!
Today we are meeting Drew Majerik, a System Administrator II. His workspace shares a little insight to his Star Wars obsession as well as his love of the TekLinks bowling league.
My Tek Life is a monthly Facebook photo essay spotlighting a day in the life of TekLinks employees.
Click here for his photo essay.
Enjoy!