Republished with permission of the BHMbiz.com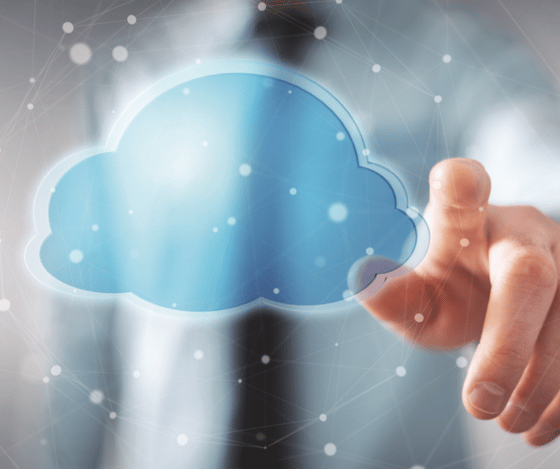 The IT challenges you face can seriously undermine the success of your business. When you take a step back and look at your organization, it is easy to see the challenges and complications that a deficient IT practice can create.
Perhaps your business is simply outgrowing your current infrastructure. Or your resources are inadequate and unable to seamlessly manage your data and applications. Or your business is growing and changing in scope and you lack the scale to truly take advantage of it.
"There are many great reasons to consider moving specific workloads or everything into the cloud, but the main ones that seem to resonate are agility, flexibility and security," says Forrest Pachmayr, the Azure Practice Lead for TekLinks, Inc. "Being able to pay for what you use when it comes to IT is a completely new methodology for most business owners. In the past we always had to purchase expensive equipment and plan for peaks and growth. With cloud computing you still have to plan for those things but the beauty is you can scale up and scale down now, and only pay for what you are using. Cloud computing enables things that have never been achievable before, we should all look at what is possible and figure out ways to modernize how we are doing business."
Your company's situation is unique and it requires an expert to custom tailor a cloud-based solution to your business needs. Your journey to the cloud will help you succeed and TekLinks will guide you every step of the way.
There are many benefits to moving to the cloud including:
Reliability (99.99 percent uptime)
Best-in-class security standards
Scalability and flexibility (deliver just the right amount of IT resources where and when you need it the most)
24/7 connectivity (from any device, anywhere)
Best of all, there is no need to invest capital resources for expensive hardware or software. So the cloud can be amazingly cost effective.

"All of the major players in cloud services make it very easy to sign up and get started, but there is always the 'now what?' While it is easy to get started on your own, utilizing a partner like TekLinks reduces the planning time by over 60 percent and industry wide there is a 40 - 50 percent average cost savings," says Pachmayr. "In my experience, most people/customers over provision cloud resources, meaning, they use a $200 server when they actually need $100 server. TekLinks has the tools and expertise to make sure you are getting the correct solution and not over paying or over provisioning."
TekLinks looks at the cloud in three different ways, the public cloud, the private cloud, and the hybrid cloud.
PUBLIC CLOUD
TekLinks' Public Cloud utilizes the limitless resources of industry giants Amazon Web Services and Microsoft Azure to ensure a business – no matter its size – sets out on the right foot on its journey to the cloud. Our expert engineers handle the planning, design, setup and ongoing maintenance of a company's Public Cloud environment. TekLinks' Public Cloud starter packages provide all the necessary components to extend an organization's existing environment into the Public Cloud. Licensing, infrastructure resources, backups, anti-virus
and monthly VPN connectivity is included. Additional options are available a la carte to meet unique requirements.
PRIVATE CLOUD
Many organizations want control over their data while also utilizing the cloud but don't want to spend the capital on hardware or in-house engineers for maintenance. TekLinks' Private Cloud offers a highly available service that is delivered through dedicated compute, storage, and networking provided and managed by expert engineers. Private cloud can be hosted in a TekLinks data center, a business' site or data center, or in a third-party data center. What's the bottom line? Companies can focus on their core business while TekLinks' experts take care of all aspect of managing their network infrastructure.
HYBRID CLOUD
Get the best of both public and private cloud with TekLinks' customizable Hybrid Cloud. Maybe your organization wants to keep its critical data and applications close to home in a dedicated environment, but you also want the cost-effectiveness and efficiency of a shared environment for your less critical data. Hybrid cloud is the perfect combo of a dedicated, near-premise environment and an off-premise shared environment. TekLinks has the expertise and skill-set to formulate a plan that best meets your specific company goals.
Every year, the IT industry ranks its top cloud service providers, managed service providers and value-added resellers. Out of the thousands of companies that applied, only 11 companies were ranked on all three lists, Cloud Services, Managed Services & Value-Added Resale. TekLinks was one of them. This makes TekLinks uniquely equipped to meet your IT needs, no matter where you are on your journey to the cloud.