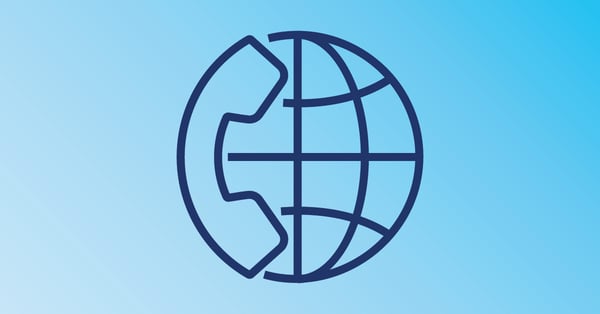 You've used traditional phone systems, so it's understandable that you would have misconceptions about hosted VoIP's capabilities. However, VoIP is a considerably more sophisticated communication tool than a traditional phone system. That means some of your assumptions simply aren't true.
Here are a couple of myths about hosted VoIP that need to be clarified:
Myth No. 1: Poor reliability.
'If my internet goes down, my phone system goes down, too.'
False. If your hosted VoIP vendor uses multiple data centers, your VoIP phone system never goes down but is rather distributed among the different servers at the different data centers. You get the ultimate redundancy with hosted VoIP. And if for some reason your company's building were destroyed by a disaster, a strong Hosted VoIP provider would reroute all of your calls immediately to cell phones or other offices so that customers never know there is a problem. The vendor should be able to route those calls to different phones depending on the type of call that comes in. This can all be done in minutes, not hours or days.
Pro tip: Make sure your provider has a service level agreement (SLA) in place for this type of switch so that your business can have the confidence needed to ensure they are immune to almost any type of catastrophe that might come your way.
A prime example ...
In the winter of 2017, the City of Mobile, Alabama, endured one of the worst ice storms it had ever experienced. The 20-degree temperatures and slick ice grounded people in their homes, making driving impossible for several days and devastated many in the business community, particularly those who were not able to remotely access their phone calls. However, at least one company could.
A C Spire Business client out of Mobile had implemented their VoIP communications months prior to the ice storm. Because they had VoIP when the storm hit, the company was able to keep all of their employees working from home, simply by having C Spire reroute their calls by the type of call and where it came from on their phone tree. Hosted VoIP allowed the transfer to happen within minutes, not days.
If this client had been on a traditional PBX system, clients calling in would have received a busy signal until the PBX was brought back online, or until the power was restored. With VoIP, we rerouted half their calls to their second office in Panama City, and the rest of the calls were managed by employees trapped at home by the weather. Hosted VoIP provides reliability in ways that premise-based phone systems simply can't accomplish.
Myth No. 2: Not a good fit.
'I'm a small business, so hosted VoIP isn't right for me.'
False. The right provider can share with you examples of clients who are just like you and benefiting from hosted VoIP. For example, on traditional phone systems, if a small business purchases two lines, then only two people can be on the phone at any given time. If a call comes in when those two people are on the phone, the caller will get a busy signal. That never happens with hosted VoIP because businesses don't have "lines". Instead, hosted VoIP users can have an unlimited amount of calls coming in at the same time and directed a holding queue, different voicemails, or even rerouted to an answering service or a person at another office.
It's clear that hosted VoIP is full of surprises that many business leaders didn't realize. Up next, we explain what you should expect from a VoIP provider.
Internet & phone bundles + real support

C Spire Business is an industry leader in customer support for internet, VoIP phones and managed services. We have a wide range of internet and VoIP phone options available in Tennessee, Mississippi and Alabama, plus the customer support to back it up.