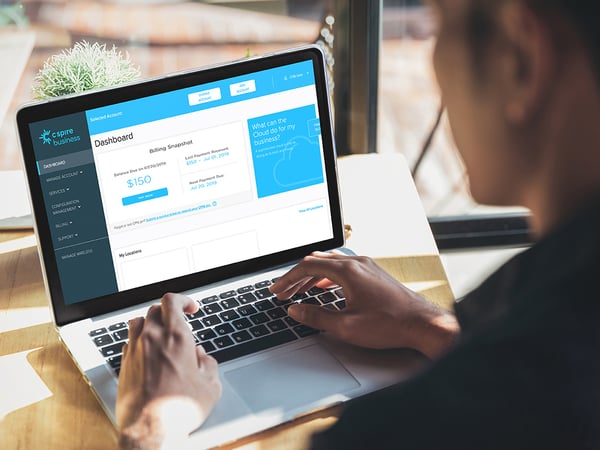 There's a new portal at C Spire Business, and it's changing the way you do business with us.
The My C Spire Business account management portal lets you quickly add products and services, make bill payments, submit support tickets and check your billing history. All without leaving your desk.
"The simplicity of the tool empowers a whole new level of ease in working with C Spire Business," said Steven Meadows, Sr. Manager Customer Experience. "We're essentially cutting out the middleman — no more waiting on someone else to update you with info. Everything you need to know about your account is at your fingertips."
Some of the things you'll be able to do within My C Spire Business include:
Add products and services
Make bill payments
Submit a support ticket and interact directly with the support team
View billing history
Track changes to your account
Add a new user
Get help with services like email, VoIP, internet and managed services
Learn about business technology
Already have a My C Spire Business account? Login.
In addition to managing your account, the Knowledge Base portion of the portal includes a collection of educational material for those who want to better understand business technology. You'll be able to learn about softphone apps, fiber internet for business, how to spot a phishing attack and much more.
Register now
My C Spire Business is a powerful account management portal that adds simplicity to working with C Spire Business. If you're ready for next-level control of your account, let's get started.