Our newest team members are an eclectic group, with interests ranging from live music to touring South America via motorcycle. Thanks for taking the time to get to know our July newbies!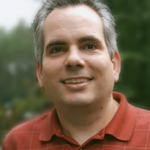 Brian Mitchell: The Birmingham System Administrator goes by Mitchell because, well, there are lots and lots of Brians out there, especially at TekLinks. He would be our 7th Brian on staff! The Crimson Tide fan enjoys fishing, biking, hiking, and attending concerts. He's a Back to the Future fanatic, but says Billy Bob Thornton would play him in a movie about his life.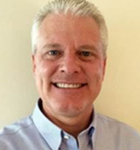 Jon Parrott: TekLinks' newest Corporate Account Manager is a Knoxville native but calls Nashville home. He likes to go fishing, but only in the Gulf or Canada where he KNOWS his catch will be big. Around town, he enjoys volunteering in the community and Sporting Clays. "It's like golf with guns, but doesn't take 5 hours," he says. Across Jon's career, he has held many roles including technician, technical services manager, and sales manager.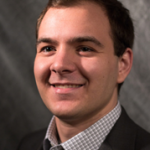 Peter Pajor: The Digital Content Manager is a recent grad of the University of Alabama and is originally from Columbus, Ohio. He spends his free time reading, taking photos, or trying out new restaurants and bars. He's traveled to Argentina and Uruguay and hopes to one day tour the rest of South America on motorcycle.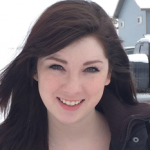 Emily Rosser: Originally from Centre, Ala., our new Billing Specialist in Birmingham says her friends call her Emmy. She moved to Birmingham in 2011 to study accounting at UAB. She enjoys spending time with friends and her boyfriend, Aaron, of two years and doting on her cats, Jack and Biscuit.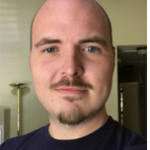 Will Taylor: The Application Services Engineer brings to the TekLinks team 8 years of experience in IT and a degree from ITT Tech. Will spends his spare time reading, exercising, and cooking. The person in history he'd most like to meet is "The Age of Reason" author and philosopher Thomas Paine. "I learned how to think from him. Reading his thoughts was like reading my own internal monologue that I never even realized I thought," says Will.
We are a growing company in pursuit of passionate and driven people with a mind for solving problems and who keep the customer first. Our team members are leaders, communicators, people who take their work seriously but don't take themselves too seriously. We value relationships and getting stuff done the right way.
If you're interested in joining the TekLinks team, check out our career opportunities.
---
WHO IS TEKLINKS? A national leader in cloud computing, managed services, engineering services, and value-added resale. We're a team of expert techies and business professionals who are passionate about building valuable relationships and getting things done right. Simply put: We make IT work for business.