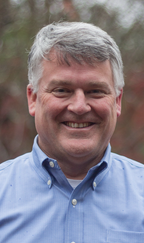 Meet Jeff Mackin! The new Director of Enterprise Sales South knows a thing or two about technology. He has spent more than 20 years in the business, ranging from network installer to CEO.
As a sales director with TekLinks, Jeff is aiming to grow resell and managed services in Alabama, Mississippi and the Florida panhandle. "My goal is to empower and inspire each associate on the South team to be successful," he says.
Jeff, a husband and father of two, says he grew up all over the country. "My dad was in the Navy," he says. "Being a Navy brat taught me respect and work ethic. It also forced me to be friends with everyone because I moved schools annually."
In his free time he enjoys fishing, tennis, and coaching. "I played college tennis for one semester at Clemson as a walk-on. I lost badly twice to a D2 player, so I was asked to focus on my studies versus tennis the next year," he says with a laugh.
Welcome to TekLinks, Jeff!
---
WHO IS TEKLINKS? A national leader in cloud computing, managed services, engineering services, and value-added resale. We're a team of expert techies and business professionals who are passionate about building valuable relationships and getting things done right. Simply put: We make IT work for business.