TekLinks is honored to be ranked No. 86 in the world on the Talkin' Cloud 100, a list of the top cloud service providers that includes business giants Microsoft, Google and Amazon.
The list is compiled by Talkin' Cloud, a website that covers cloud news and analysis. According to talkincloud.com, the companies making up the 2015 list generated more than $30 billion in cloud services revenue, an increase of 28.6 percent over last year.
"We are thrilled to be ranked on the TC100 again. TekLinks was featured on the inaugural 2011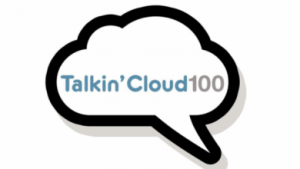 list and have ranked every year since - that's five consecutive years," said David Powell, TekLinks' Vice President of Managed and Cloud Services. "The fact we were on the first list speaks to our innovation in that we were early into the cloud services market, and our continued ranking speaks to our stability in that we have been able to maintain our place amongst these great companies."
The top 100 companies are ranked based on types of providers, services offered, where services are offered, aggregate revenue spread, target company sizes, vertical markets served, and IaaS (infrastructure as a service) platforms leveraged. The largest contributing factor to the ranking is recurring cloud revenue for each company.
Headquartered in Birmingham, we serve organizations of every size from its offices in Alabama, Florida, Mississippi and Tennessee. We offer the technology trifecta of premium services: Managed Services Provider (MSP), Cloud Services Provider (CSP), and Value Added Reseller (VAR). Through its state-of-the-art and redundant data center facilities, TekLinks offers a suite of cloud and managed services offerings, ranging from desktop support to telecom services to complete cloud- based virtual computing.
Learn more about Talkin' Cloud 100.