Today, the TekLinks family is thankful. Thankful for a new beginning with a new team that loves each other, its customers and its communities. As we approach Thanksgiving Day and the end of November's Adoption Awareness Month, we pay tribute to a few of our guys whose lives have been gloriously flipped upside down for the love of children who needed them.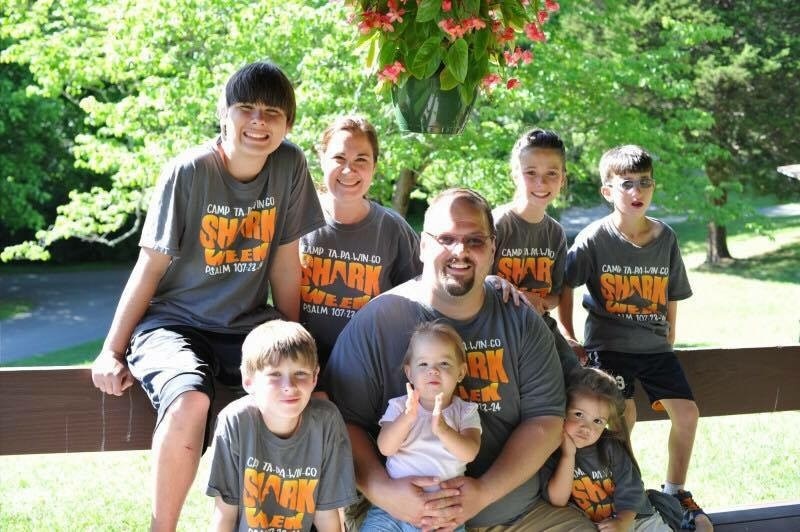 Patrick Hobbs
TekLinks Technical Account Manager
Knoxville, TN
In 2004, Patrick Hobbs told his wife, Julie, that he wanted to adopt a child. "I asked her to let me know when she felt the same," he says. Seven years later, "She wakes up one morning and says, 'OK, I'm ready.' "
That was the beginning of a journey that would lead the already parents of four to adopt two daughters and foster a baby boy. Each of the kids have the same birth mother, and each tested positive for drugs at their births.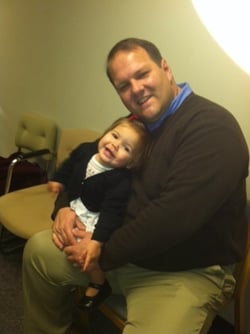 The Hobbs family heard about their first adopted child in July 2011. That's when they learned about a 3-year-old boy who was likely going to be put in the State of Tennessee's custody, and as soon as his sister was born, she would, too. "We met with the birth mother. She liked us, and knew she wasn't in a position to care for the kids. We had petitioned the courts for custody of them both."
However, the courts placed the boy with someone else, and the Hobbs family assumed they weren't getting the unborn girl, either.
"Two months later on a Tuesday, we get a call from DCS (Department of Children Services) saying that they had taken custody of a newborn baby in the hospital. The baby's mother was telling them that we had petitioned for custody, so DCS wanted to know if we could pick her up on Friday," says Patrick.
Though a little awestruck, the family moved swiftly to have their home certified for fostering and brought baby Allison home four days later. Today, she is a 4-year-old who "is an absolute girly-girl princess. She's never met a stranger," Patrick says with a grin.
The birth mom became pregnant two more times, and both times the Hobbs family welcomed the newborn babies into their home. "We weren't looking to have seven children, but our family wouldn't be complete without them," says Patrick.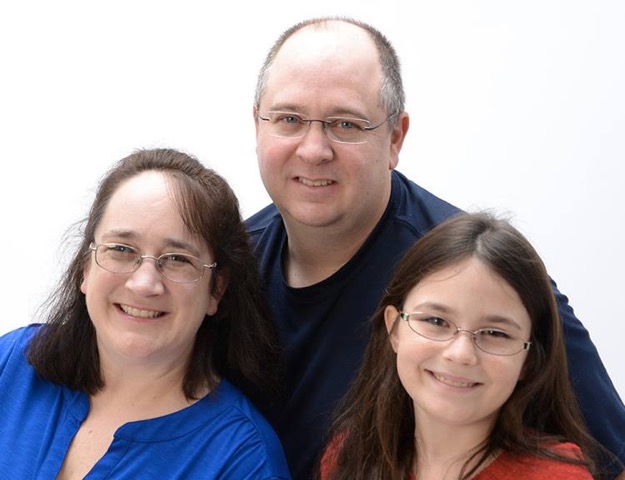 Sam Riley
TekLinks Escalations Engineer
Birmingham, Ala.
Eleven-year-old Taylor Riley knows she's adopted, but she's quick to clarify her situation for anyone who doesn't fully understand. "She points to me and my wife and says, 'This is my mom and dad,' " her proud father, Sam Riley, says.
Sam and his wife, Lara, had been married several years and experienced two miscarriages when doctors told them they weren't able to have children.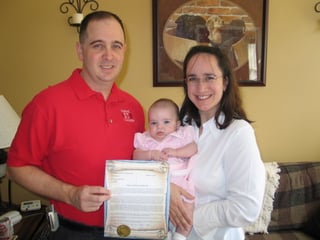 The couple was heartbroken but not deterred. They turned to a private adoption agency in which a birth mother chooses the family who will adopt her baby.
To their surprise, they were quickly chosen by a woman who would soon give birth. "One of the reasons the birth family chose us is because we look a lot like their family," Sam says. "It only took about four months for us to become parents. I even got to be in the room for Taylor's birth."
Taylor is much like her parents – she likes to deer hunt with her dad and wants to be a teacher like her mother. "People always tell us that we look so much alike. I just chuckle to myself," says Sam.
He and Lara do hope to adopt again sometime in the future, but for now, the family is simply thankful. "God gave us Talyor. She is the answer to many, many prayers," says Sam.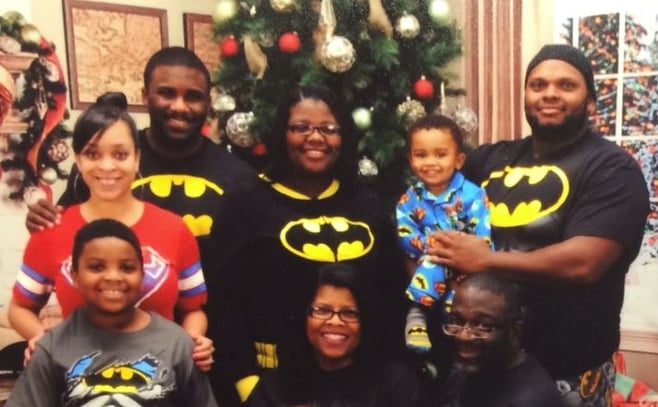 Walter Sutton
TekLinks Field Technician
Knoxville, TN
"A friend of my wife's family needed help," says Walter Sutton. "The State was about to terminate her rights to her newborn baby, and she was given the opportunity to make a list of friends or family who might take the boy. When DCS called, we had 30 minutes to make up our minds before they went on down her list and called someone else."
That was two years ago when Walter was 46, and his wife, Jannice, was 48. They had three children all over the age of 13. "We were thinking that soon we would have more freedom since our kids are getting older," says Walter. But a phone call and a quick yes to a baby in need completely changed their lives. "Now we haven't been to the movies in over a year!" Walter says with a hearty laugh.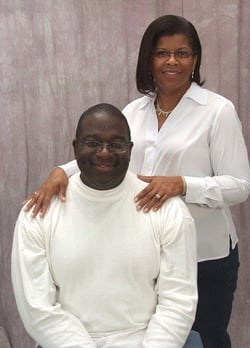 Ja'Zyrian "JJ" Sutton is 2 years old today, and his doting family suspects he will have a career in dancing or music one day. "He wiggles and moves to literally any music he hears – commercials, phone ring tones, radio ad jingles," chuckles Walter.
This holiday season, Walter is thankful for the privilege of being a father to all of his children, including JJ's biological sister who is in foster care with the Suttons. "It's hard to have perspective when you're in the middle of raising a bunch of kids. But I got to start over, and now I see with this second set just how important family is."
Learn more about adoption in Tennessee and Alabama.
National Adoption Month Movie Tickets Giveaway:Has your life been affected by adoption or foster care like Patrick's, Sam's, or Walter's? Do you have someone in your life through adoption or foster care that you're thankful for? We want to help you make a new memory with your family, and that's why we are giving to one lucky person four Regal movie passes. Share your story on our Facebook Page and you will be entered into a drawing to win 4 free movie tickets to Regal Cinemas!
From the TekLinks family to yours, Happy Thanksgiving!
(Please note: The names and photos of the children in foster care have not been included for their privacy.)