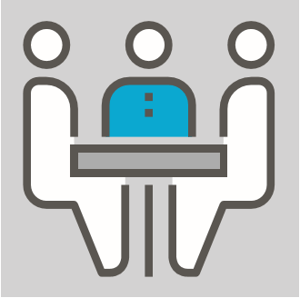 When choosing an IT company, you're selecting a partner that will be yoked to your business. As such, it is not always the traditional, technology-related questions that reveal the most helpful insight into a potential partner.
Too often, those initial get-to-know-you conversations focus on technical specifications at the expense of organizational alignment, communication, and leadership. So here are three questions that tell a lot about how an IT provider operates, and can help you uncover how well this company may fit with your organization.
1. What ongoing training do you provide your employees?
If your IT provider isn't learning, they are worth less to you this year than last year. So on-going education is vital. Does this IT provider encourage an environment of learning?
2. What is your process for continual improvement?
In addition to adding new products and services, an operationally mature IT provider will have a process for continual improvement and innovation. For example, the "Baldrige Framework for Performance Excellence," the nation's leading performance excellence program, gives organizations a proven structure around which to optimize their growth.
3. What is your hiring strategy?
The IT industry is notorious for hiring according to certifications or technical skill and ignoring interpersonal skills like teamwork, communication, and leadership. Often, this leaves you with highly capable technicians that can be a nightmare to work with. Consider cultural fit and communicative ability in addition to technical skill when evaluating potential IT providers and their staff. These traits are especially important if this provider will be regularly interacting with your employees via ongoing help-desk support.
You must also engage in technical conversations to evaluate whether a provider can really meet your company's needs. So we've put together a guide that outlines 31 of the best questions to ask when evaluating an IT provider as a technology partner.