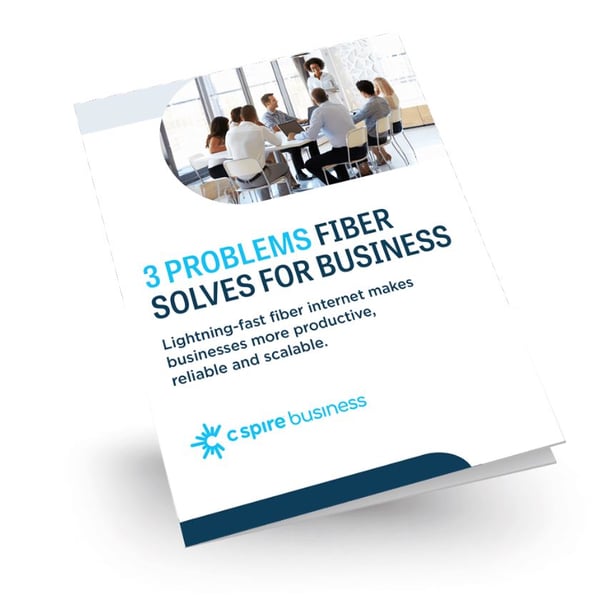 When you need immediate and reliable access to your tools and data, there's no time to wait on slow, buffering internet. Unfortunately, internet access continues to be one of the top reasons for business downtime.
What's the fix? Fiber internet.
When installed correctly, fiber provides over 99.99% uptime. It's reliability, high bandwidth and symmetric upload and download speeds make it highly valuable to companies working in the cloud and with remote workforces.
Download this guide to learn how lightning-fast fiber internet makes businesses more productive, reliable and scalable.