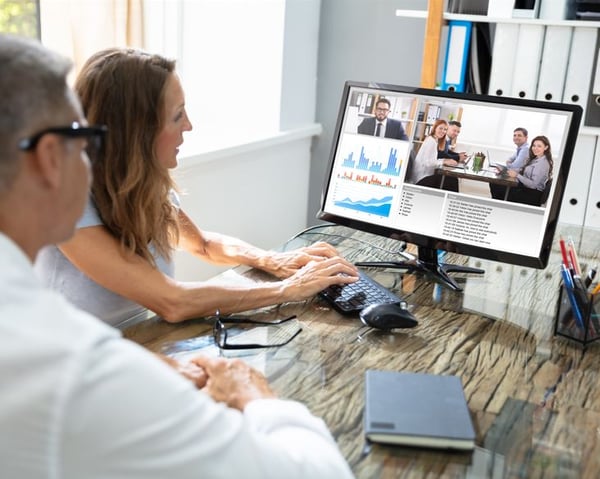 The internet is arguably an organization's most important communication tool. Consider all the ways you rely on it each day. From checking emails and attending video calls to accessing the VPN and uploading/downloading files – the internet is the backbone of business processes.
And that means bad internet is bad for business. Here's a look at three ways subpar internet hinders organizations.
Slow Internet frustrates employees and reduces ROI. Battling bandwidth issues shouldn't be an obstacle your team faces as they work to be productive and meet goals. This struggle decreases morale and increases employee frustration. And it means your employee ROI drops. On average, an employee loses about 1 week of productivity each year due to slow internet. Now multiply that loss by 5, 10, or 20 employees. The cost of bad internet quickly adds up.


Denied access to the cloud. A large majority of organizations are using the cloud for things such as communication tools like Office 365 and even mission-critical workloads like CRM and ERP tools. Not being able to reach the cloud because of slow or unreliable internet is a huge problem for growing organizations. As businesses grow and engage more heavily with the cloud, they will need a lightning-fast and reliable internet connection like fiber.
It's no longer optional. Once upon a time, customers thought of lightning-fast connectivity as a bonus. Not anymore. From a casual coffee shop visitor to a deadline-driven student in a university dorm or a prospective customer visiting a website, your consumers expect immediate connectivity with plenty of bandwidth. And if they can't get it from you, they will go somewhere else.
What's it like to work with C Spire Business?
"Our business would not be as far along if it weren't for C Spire. Based on my experience, C Spire is No. 1."