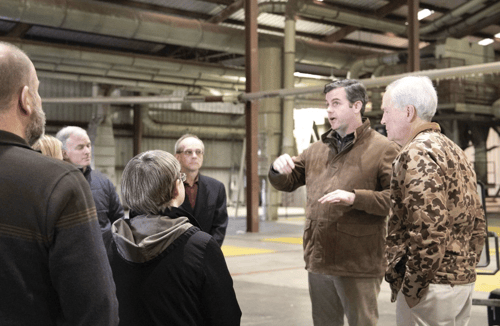 "Mississippi's rural counties lose millions of dollars a year in deferred economic benefits due to a lack of technology and slow internet speeds," says Ivy Kelly, C Spire Technology Strategist. That's why
C Spire has united with four fellow technology powerhouses to scout options to reduce the broadband digital divide in these areas.
The C Spire Rural Broadband Consortium includes five companies - C Spire, Microsoft, Nokia, Airspan Networks, and Siklu. The group's goal is to evaluate multiple technologies and how they can fit into new business models that will enable anyone to bring broadband and other services to the rural communities.
"C Spire's intent is to bring the thought leaders in this consortium together to disrupt traditional thinking about these areas," said C Spire Chief Innovation Officer Craig Sparks.
Earlier this year, teams from C Spire, Microsoft, and Nokia set out on a tour of rural communities in the Delta. "During this tour, we met with community and business leaders to understand their needs," said Ivy. "We gained enormous insight and are working to empower people to bring advanced technology to rural Mississippi."
We will post updates about the consortium's progress soon. In the meantime, check out photos from the Delta tour.
PHOTO GALLERY: View the C Spire Rural Broadband Consortium's Delta Tour here.

Learn more about the Consortium's efforts here.