Finding a Business IT expert who is also a great communicator and strong leader is no easy task. That's why C Spire Business is so proud of our support and technical team. This group holds strong interpersonal skills and technical abilities like no other in the Business IT industry - literally.
Our team touts a 96 percent customer satisfaction rate, and our engineers hold more than 160 specialized certifications with vendors such as Amazon Web Services, Cisco, Citrix, EMC, Microsoft, and VMware.
What's That Mean for Clients?
No matter the complexity or scope of the project, the C Spire crew can handle it with ease. Our system admins and engineers take their work seriously but don't take themselves too seriously. They value relationships and getting stuff done the right way.
Here are just a few of the messages we've received from C Spire Business clients: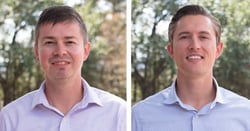 "I routinely participate in 3-5 security webinars every week and wanted to provide a note on how amazing and educational both Nick VanGilder and Will Enochs were during their recent webinar. They seemed excited to present and definitely understood cybersecurity and testing tools. This team provided real-world demos, which takes a lot of time to plan and design. This wasn't a sales pitch or a boring slide deck. This hands-on demonstration was so good and valuable for real world scenarios that I would gladly pay for myself or my team to attend a cyber-training/hands-on lab if you guys decided to pursue that in the future. Look forward to more webinars!"
Chris Moon, Director of Information Technology at Vision Wheel
"Thanks again, Shane Gray, for all the great communication and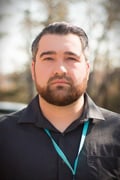 how well you're managing our project with C Spire. I can't believe how quickly these last five weeks have gone by and how much has been accomplished."
"Steven Morris was fantastic in working on a complicated issue for us this past month and especially over the weekend. Steven went way beyond what was expected – working throughout the weekend - to help us diagnose and resolve the problem. I hope in the future that I get to work with him again."
-Rick Hood, Vice President at Skin Diagnostics Group, PC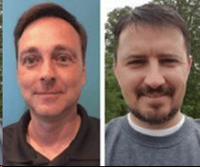 "Let's talk about something I like. Tim Ford & Tim Carter. The Tims with C Spire. They have always done a great job and continue to do so. We had a situation the other day, moving phones, adding phones. Made me feel like no matter what I asked for, the answer was going to be YES. Thankful for these guys."
-Todd Hoffman, Director of Corporate Operations, Threaded Fasteners
Are you eager to work alongside the nation's leading technology experts? C Spire and C Spire Business have the opportunities you are looking for.