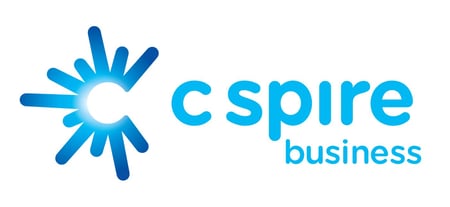 On behalf of both the C Spire and TekLinks teams, we officially welcome you to our combined company:
C Spire Business. With the completion of the acquisition this morning comes many exciting changes:
An Industry Shift
The creation of C Spire Business not only brings new opportunities for our Team Members and more robust solutions for our customers, it also ushers in a shift to the entire IT industry.
Why? Because TekLinks and C Spire are not simply two successful businesses combining resources. As one organization, we are the nation's first full-stack managed technology provider, capable of offering advanced connectivity, cloud, software, hardware, communications, cybersecurity, technical support, business continuity, and professional services to create a single, seamless, managed IT solution portfolio. At our core, however, we remain the same customer-inspired team of expert engineers and business professionals united to serve our customers and communities.
What to Expect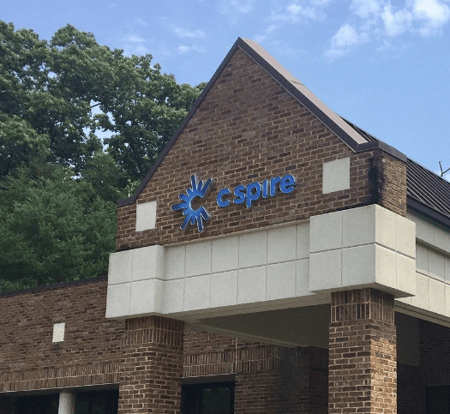 Among the changes you will see today are a combined website at cspire.com/business, updated branding on things like building signage and email signatures. Our social media also went through a transformation. To get all of the latest C Spire Business and industry news, give us a like or follow here: Facebook, LinkedIn, Instagram, and Twitter.
There are also many things that are not changing, like the technical team that our clients know and trust to guide them along their IT journey. Customers will continue to work with the same tech experts who know their IT needs and business goals. We also stand behind our commitment to cultivating strong relationships with the world's leading vendors such as Cisco, Dell EMC, and Microsoft.
We're Celebrating!
The newly formed C Spire Business team is celebrating the launch today with goody bags, a company-wide gathering and breakfast feast. Here are a few photos from today's festivities: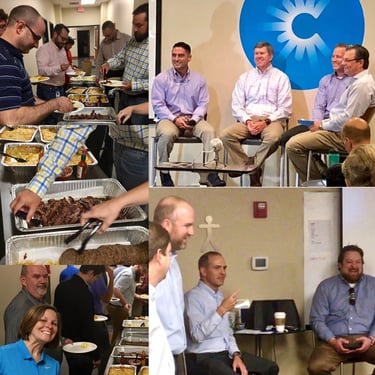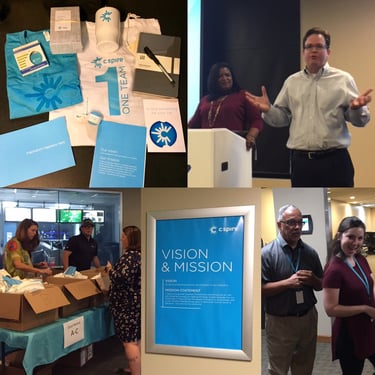 Questions?

We'd like to hear from you! How do you think the transition is going? Do you have questions that we haven't answered previously here? Please message us directly here anytime.