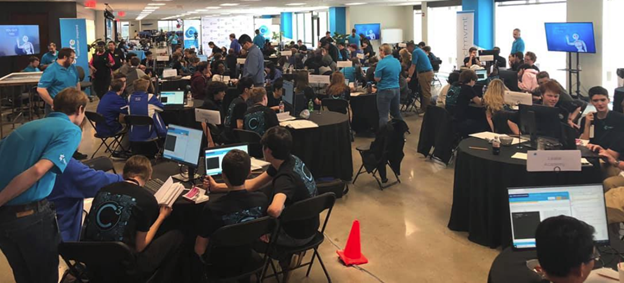 We are leading the way! The C Spire team believes in investing in the students who will one day be technology and community leaders.
That's one of the reasons we created Tech Movement – a C Spire initiative aimed at moving Mississippi communities forward through technology development. Part of that movement is the C Spire C3 coding challenge that allows Mississippi's high school students to earn college scholarships. The event also better prepares students for a high-tech future by encouraging and enabling them to pursue a degree and career in IT and computer science.
This year's C3 drew 30 public and private schools across 24 counties to the competition at C Spire's Ridgeland, Miss., headquarters. There was intense concentration, nervous jitters, and lots of laughter as students poured themselves into their coding challenges. We even had a group of C Spire employees mentoring and helping the students. In the end, two Jackson-area high schools and one in South Mississippi claimed the top three spots.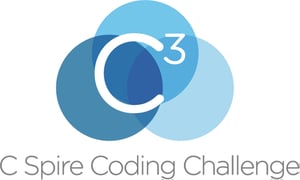 Clinton High School won first place in the competition with Madison Central High School placing second and Long Beach High School finishing in third place. The first-place team members each won $2,000 scholarships, while second and third place team members received $1,500 and $1,000 scholarships each. Congrats, teams!
"It was a fun, entertaining and educational day for all of the students who participated in the challenge," said C Spire CTO Carla Lewis at the event. "Programs like this can help inspire and encourage young people to seriously consider IT and computer science as a career path."
Code.org reports that only 217 students in Mississippi graduated from college with computer science degrees in 2017. C Spire is out to change that.
Workers with a background in computer science are in high demand and short supply in Mississippi. Employers currently have nearly 1,000 unfilled job openings due to the serious shortage of trained, qualified IT workers, Lewis said. The average entry- level salary for qualified junior IT workers is over $50,000 a year, 30 percent higher than the statewide average.
Learn more about the C Spire C3 coding challenge.