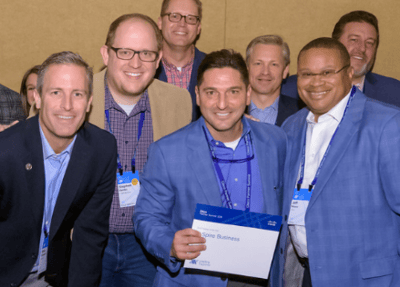 We take our gold-level partnership with Cisco seriously.
C Spire Business invests time and many other resources to cultivating the Cisco relationship, which makes us a better IT provider for industries like education and government. So we are pleased to announce that Cisco is recognizing that dedication by naming C Spire Business the Southeast's Cisco 2018 Partner of the Year.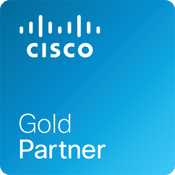 C Spire Business was selected for our innovation, leadership and best practices in the area of state, local, and education (SLED) information technology sales and service and as a valued Cisco business partner, according to Don Monistere, General Manager of C Spire Business.
"State and local government agencies and education accounts can be challenging without an innovative approach and quality products and services that appeal to the specific needs of this sector," Don said, noting that the sector represents five unique levels of government (state, city, county, education and special districts).
Don said the SLED market includes more than 30,000 agencies that purchase products and services for an estimated 90,000 entities with unique processes and procurement requirements. "This is a vast market that requires a strategic approach that emphasizes value, quality and reliability to ensure sustained success," said Don.
Cisco Partner Summit awards reflect the top-performing partners within specific technology markets across the U.S. and around the world. Recipients are recognized for their achievements and continued commitment in delivering customer value.
Who is C Spire? C Spire Business is the nation's first end-to-end IT solutions provider, revolutionizing business technology. We manage all aspects of a business' IT journey - from onsite devices, infrastructure, and applications, to high-speed private internet connections, and cloud infrastructure and applications in our data center. As the business world's one trusted IT partner, we harness the power of diverse technology options to provide a single, flexible, and complete offering - eliminating the need for multiple providers. With the expertise of hundreds of IT professionals, 160+ specialized certifications, partnerships with the world's leading vendors, world-class internet speeds, and access to 180+ data centers, C Spire Business is a national leader in managed services, connectivity, cloud, and professional services.
Who is Cisco? Based in San Jose, Calif., Cisco is a world leader in networking for the Internetdevelops and manufactures, and sells networking hardware, telecommunications equipment and other high-technology products and services for companies worldwide.
Want to learn more about C Spire Business? Contact us here.