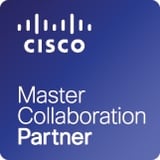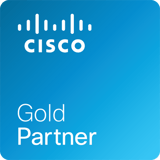 Cisco has renewed C Spire's Gold Certification, Master Collaboration Specialization, and Cloud and Managed Services Master Specialization. To keep these partnership levels, C Spire had to meet rigorous standards set by Cisco in networking competency, service, support, customer satisfaction, specialization and Hybrid IT.
"C Spire is excited to once again demonstrate our ability to meet the highest levels of Cisco expectation on Unified Communications expertise and operational excellence," said Mike Girouard, Executive VP. "We see this as an investment in our client relationships because we allow them to reduce risk when engaging with C Spire on any unified communications challenge."
Only 156 U.S. companies are Cisco Gold Certified. There are 80 Master Collaboration Partners in the United States and 53 Cloud and Managed Services Master partner.
"Networks are evolving into a complex array of devices and systems, and Cisco technologies are positioned to streamline and protect the integrity of networks. As a result, Cisco certifications and specializations are quickly becoming more and more valuable," said Idan Matos, Cisco National Partner Account Manager for C Spire. "This was a monumental effort by C Spire, and we at Cisco appreciate the partnership."
Gold Certification
The Gold Certification is attained through achieving four advanced specializations: unified communications, routing and switching, security and wireless LAN.
Cisco Gold Certified Partners provide technical services with a one-hour response time through a 24-hour onsite response team, ensuring customers are consistently and fully supported and that their business networks experience minimal interruptions.
Master Collaboration Specialization
The Master Collaboration Specialization is Cisco's highest level of expertise with Collaboration solutions such as Voice and Unified Communications. C Spire's specialization allows us to gain in-depth training and support resources for our customers.
Cloud and Managed Services Master Specialization

We met various Cisco requirements to prove their ability to develop, deliver, manage, and support Cisco-based cloud and managed service solutions.
Learn more about C Spire Business' partnerships here.