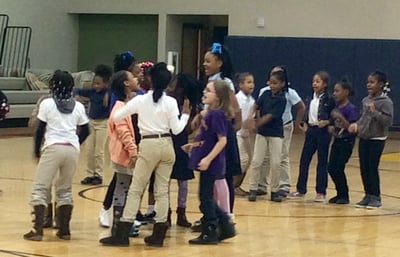 We couldn't be prouder of the hard work and dedication that the students and staff at Oxmoor Valley Elementary School put into raising their ACT Aspire test score status to passing. Every year, the state of Alabama performs standardized testing in math and reading.
"With the help of our partnership with TekLinks, we are aggressively pursuing our motto of 'Going from Good to Great,' " said Principal Melvin Love. "The school is excited about our new status, and the kids are very proud! We even celebrated with them on Friday with a sock-hop."
TekLinks became the official sponsor of Oxmoor Valley Elementary this school year, providing student math and reading tutoring, tech education, grounds care, school supplies, books, and much more.
"We've seen this school's can-do attitude from day one of our partnership in the summer of 2016, and we are extremely proud of their efforts," said TekLinks CEO Jim Akerhielm. "The TekLinks' team is excited to help the students and staff build on that momentum through our tutoring and support."
Congratulations, Oxmoor Valley!