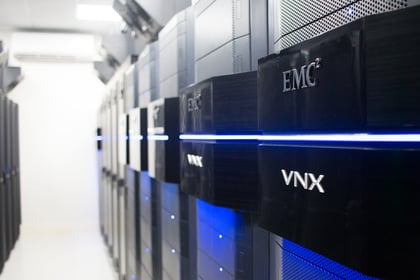 "I wish we hadn't built our data center. There's so much cost and liability we didn't expect," said a smart, savvy, and successful CIO to TekLinks Vice President Terry Miller.
"He had the best of intentions," said Terry. "This CIO thought he'd have better success by building his own data center for his company -- a 1,200-employee retail business with more than 100 stores."
Unfortunately for the CIO, his calculations didn't include all of the costs it takes to run a redundant, secure data center. And how could it? While highly experienced at helping companies reach their goals through technology, most CIOs aren't data centers experts and their organizations aren't in the business of running data centers.
If a CIO really wants to be in the data center business, they need to consider having the redundancy of two data centers to ensure uptime even when the business is in a crisis mode. Each of these two data centers should, depending on the need, have varying degrees of each of the components listed below depending on a business' data Recovery Point Objective (RPO) and Recovery Time Objective (RTO).
To help the CIO think through the costs of running redundant data centers, we've broken down the expenses categories and some cost ranges based on size and scale of the needed data center operation:

Peter Pajor/TekLinks.com
A Better Investment
Just how much would it cost to utilize TekLinks' cloud services for this same infrastructure, a hybrid infrastructure, or simply leverage our data center facilities? Our monthly recurring fee is a small fraction of the above yearly spend. Why? Because TekLinks has already invested in data centers with multiple cloud infrastructure options and direct connections between public cloud providers Amazon Web Services (AWS) and Microsoft Azure.
TekLinks Data Centers
TekLinks' 12,000 square feet of data center space across the southeastern U.S. offers best-in-class facilities at a competitive price. We own and operate three data centers that can collectively support up to 400 equipment racks. Our modular, fully redundant, and secure data centers provide clients peace of mind for colocation, disaster recovery, and managed & cloud services.
Key features of TekLinks' data center solutions:
Reliable: Multiple layers of redundancy include flywheels, UPS, and diesel generators. We maintain a robust data replication grid to ensure business continuity.
Efficient: We use a copper grounding system, overhead power and industry standard HVAC controls. Ionized humidifiers, ductless A/C units, and cold water chilling ensure an efficient, optimal environment for equipment.
Secure: All data center visitors must verify their identity through key cards and biometric screening. Our facilities are also under constant video surveillance, and we adhere to independent audit requirements such as PCI and SOC 1 & 2.
Learn more about about TekLinks' cloud solutions at info@teklinks.com