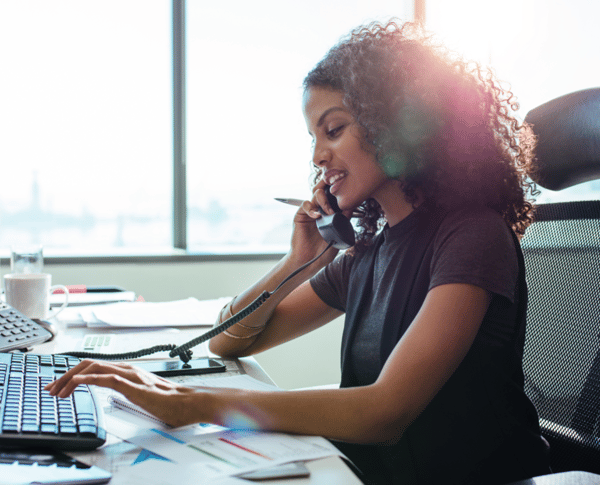 You know VoIP. It has been around for years. But, unfortunately, it is still widely misunderstood. Many business leaders are either confused, intimidated or misinformed about hosted VoIP's capabilities. Let's take a few minutes to debunk three common myths that might be preventing you from making the switch to VoIP.
Myth No. 1:
If my internet goes down, my hosted VoIP phone system goes down, too.
Many hosted VoIP providers use multiple data centers, ensuring your VoIP phone system never goes down. Instead, if there is an internet disruption, your service is distributed among the different servers at the different data centers. This structure gives you the ultimate redundancy. The key is to find a provider who uses multiple data centers for redundancy.
And if for some reason your company's building were inaccessible, your hosted VoIP provider would simply reroute all of your calls to cell phones or other offices so that customers never know there is a problem. The provider should be able to route those calls to different phones depending on the type of call that comes in. These switches can all be done in minutes, not hours or days.
Pro tip: Make sure your provider has a service level agreement (SLA) in place for this type of switch so that your business can have the confidence needed to ensure they are immune to almost any type of catastrophe that might come your way.
Myth No. 2:
VoIP sound quality is terrible.
VoIP's sound quality is much better than analog lines, except when you don't have sufficient internet bandwidth. When VoIP is paired with the appropriate bandwidth and top-notch devices, the quality of sound will be much clearer than traditional phone lines.
Pro tip: Find a provider that understands the importance of layering quality internet with VoIP and requires a certain bandwidth before they will sell you telephony services.
Myth No. 3:
My business is too small for hosted VoIP.
All businesses can benefit from VoIP. The right provider can share with you examples of clients just like you that are thriving because of VoIP's robust options and features.
For example, did you know VoIP phones aren't limited to a certain number of incoming calls? On traditional phone systems, if a small business purchases two lines, then only two people can call in at the same time. With VoIP, this scenario never happens because businesses don't have "lines." Instead, hosted VoIP users have an unlimited amount of calls coming in at the same time and are directed to holding queues, different voicemails or rerouted to an answering service or a person at another office.
FREE DOWNLOAD
4 Criteria for Selecting a VoIP Provider
Hosted VoIP technology is a powerful tool, but only in the right provider's hands. Choose the wrong provider, and you could miss out on the technology's high productivity and reliability values.
In this guide, you'll learn:
Ways VoIP providers most commonly fail their clients.
How a provider should train your team and ensure adoption.
Four criteria for selecting a provider who will make your success a priority.