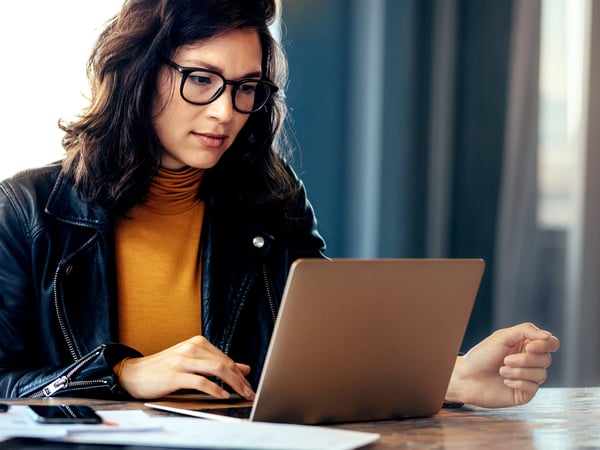 Eventually, a disruption in business happens to everyone. There will be a breach, or someone will get phished. Credentials will get leaked. An extended loss of power or a natural disaster like a fire, flood, hurricane or tornado will happen. Someone will mis-click. Data will accidentally be deleted.
Many organizations think they are covered with weekly or even daily backups. Unfortunately, scheduled backups are not enough to keep a business running smoothly in the face of a major disruption.
The 'State of IT Resilience Survey' found that nearly all of the 500 organizations surveyed experienced an IT or business disruption within the previous two years. Even worse, 56% experienced unrecoverable data within the last three years even though they had a backup solution.
3 reasons backup solutions aren't enough
1. Loss is in the gaps. Can you afford to lose 24 hours' worth of data? What about 12 or 8? Most backup solutions do not provide continuous replication of changes, relying instead on periodic snapshots. What happens in the 24-, 12- or 8-hour gaps between snapshots? Your systems and data are only protected from the last backup, which often happens every 24 hours. Loss in the gap is the No. 1 reason for data loss when an organization experiences an outage or recovery event.
2. Every minute counts. Many organizations can't afford to be down an hour, much less a day or more. So, ask yourself: How long would it take to restore my data or bring my system back from failure? For a single file — probably not long. But what about 10 terabytes? 50 terabytes? Restoring data via a backup solution is wholly dependent on your internet connectivity speeds and the amount of data being restored. For example, a rough estimate of time to transfer 25 terabytes over a 1G fiber connection is two days. Even on a 10G connection, the estimated time is 5 hours. So what's the solution? I'm glad you asked.
If you need a quick, 15-minute spin-up in order to function, a backup solution isn't going to work. You need a disaster recovery (DR) solution, which allows you to quickly be operational while you restore data to production.
3. Slow backups cost big money. The IDC survey says the average cost of downtime per hour across all industries is $250,000 per hour. A collective 8 hours of downtime per year would cost an organization $2,000,000 per year. What about small businesses? The Federal Emergency Management Agency (FEMA) reports that 40% of small businesses never reopen after a major business disruption, and of those that do, 25% fail within one year. Would you bet your entire business on daily backup snapshots?
The bottom line: If you can reduce your outage's downtime to minutes instead of hours or days, the cost is also significantly reduced. Backups solutions take hours, sometimes days to restore data after a disruption. But a disaster recovery solution can spin up a downed workload in minutes, significantly reducing the cost of an outage.

FREE RESOURCE
Disaster recovery checklist