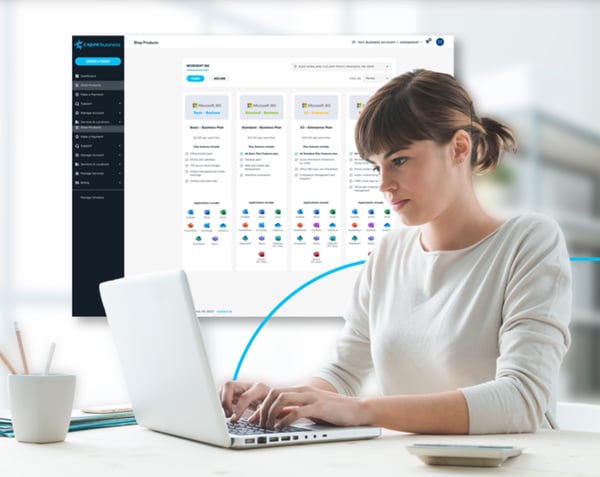 Gone are the days of wondering how to manage multiple C Spire accounts, pay a bill or get a quote. The My C Spire Business self-service portal simplifies, well, everything for C Spire customers.
"The portal empowers a whole new level of ease in working with C Spire Business," said Steven Meadows, Sr. Manager of Customer Experience. "We've essentially cut out the middleman — there's no waiting on someone else to update you with info. Everything you need to know about your account is at your fingertips."
Here's what you can do within the portal:
MAKE BILL PAYMENTS.
Send secure payments online or set up AutoPay.
SHOP PRODUCTS & SERVICES.
Shop VoIP, Microsoft 365 and business internet. More products coming soon.
GET SUPPORT.
Get help with your C Spire services the easiest way.
REQUEST A QUOTE.
Get quotes for any new business solution you need.
UPDATE ACCOUNT INFO.
Change your billing, addresses and other details.
MANAGE MULTIPLE ACCOUNTS.
Handle all your accounts from a single sign-in.
ACCESS HELPFUL GUIDES.
See Knowledge Base for tips on using your solutions.
REQUEST A MOVE.
Easily schedule service moves between locations.
MANAGE APPLICATIONS.
Get even more control over solutions with My Apps.
Get an account
My C Spire Business is a powerful account management portal that adds simplicity to working with C Spire Business. If you're ready for next-level control of your account, let's get started.
Already have a My C Spire Business account? Login.