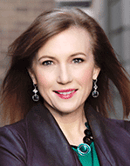 Theresa Payton, the first female to serve as White House CIO, will share the latest techniques for combating cybersecurity threats at the 2019 Bytes & Bites Technology Solution Summit in Birmingham, Ala.
C Spire Business' free event will host more than 1,000 business and IT professionals on April 18 at the Vulcan Park & Museum. The public is invited to learn about the latest trends in technology, while enjoying tech demos, live music by Billy Gant, lots of giveaways, and Jim N Nicks BBQ.
A national cybersecurity authority and speaker, Theresa will take to the stage in the Electra Room at 11:30 a.m. to discuss "Hype or Reality? Your Workplace and Blockchain, Cryptocurrency, AI, Machine Learning & the IoT." During the session, she will explain how businesses can harness technologies to achieve goals while incorporating safeguards to protect from cyber criminals.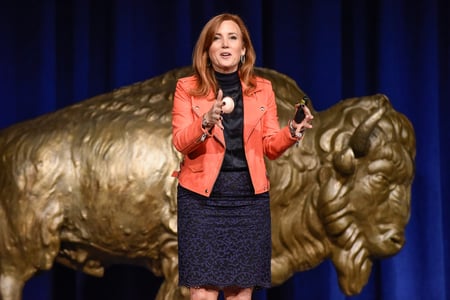 Named by Security Magazine as one of the top 25 Most Influential People in Security, Theresa is one of America's leading authorities on security and intelligence operations.
As White House CIO, Theresa oversaw IT operations for the President and his staff from 2006 to 2008 during a period of fast-paced technological change and escalating cyber threats. Previously, she held executive roles in banking technology at Bank of America and Wells Fargo.
Additional panels: The event will also host a security panel featuring experts from Cisco, DellEMC, and C Spire Business, and a panel on collaboration featuring experts from Microsoft, Polycom, and C Spire Business.
Mark Your Calendar & Register
What: Bytes & Bites 2019 Technology Solution Summit
Where: Vulcan Park & Museum, 1701 Valley View Drive, Birmingham, AL
When: 11 a.m. to 3:30 p.m. on April 18, 2019
We look forward to seeing you at Bytes & Bites 2019!