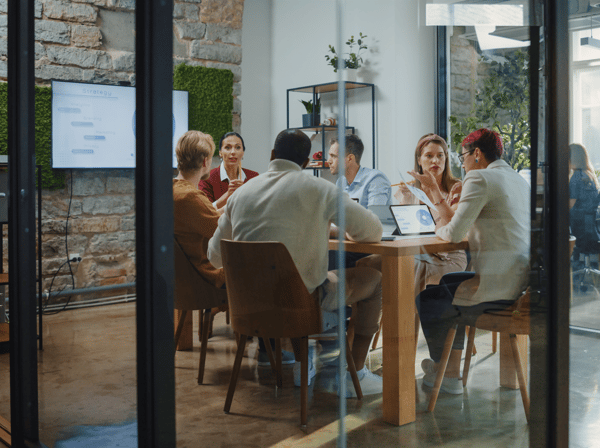 In today's rapidly evolving business landscape, collaboration tools have become a necessity for remote and hybrid workforces. This technology enables a 31% improvement in team productivity and reduces operational costs by 2.3%. But as reliance on these tools grows, so do concerns about the security of valuable information.
In December of 2022, cyber criminals stole Slack employee information and downloaded private company codes. Earlier that year, Slack users were required to reset their password after proprietary information was exposed. In 2020, Zoom faced significant security breaches, including unauthorized access to meetings and data breaches.
Zero-trust approach
One crucial aspect of secure communication technology is the implementation of a zero-trust model. This approach secures hybrid work connectivity, protects against unauthorized access, and reduces ransomware risks. It requires all users, devices, or other entities inside or outside the organization's network to be continuously verified and authenticated before being granted access to applications and data.
With a zero-trust approach, end-to-end encryption (E2EE) is often utilized. E2EE ensures that data is protected as it moves from the sender's device to the recipient's device, by preventing unauthorized entities from intercepting it. Robust communication platforms like Webex by Cisco, among others, recognize the importance of E2EE and have incorporated it into their communication tools. This integration ensures that sensitive data remains confidential and secure throughout transmission. By leveraging the power of E2EE, organizations can establish a safe collaboration environment where data privacy is upheld.
Cybersecurity practices are crucial to safeguard confidential information and mitigate the risks of data breaches. By investing in solutions that prioritize security with built-in features like E2EE, businesses can enhance trust among stakeholders and ensure the protection of sensitive data.

WEBINAR
How compliant and secure
is your collaboration technology?
Join C Spire engineering experts on June 28th as they explain how your calling, messaging, and file-sharing apps are exposing you to security risks and what steps you can take to make them secure.
In this webinar, you'll also learn:
Why some collaboration tools are riskier than others.
The balance needed between collaboration and security.
The challenge of keeping up with collaboration technology and regulatory body requirements.
IT best practices that can prevent a breach.