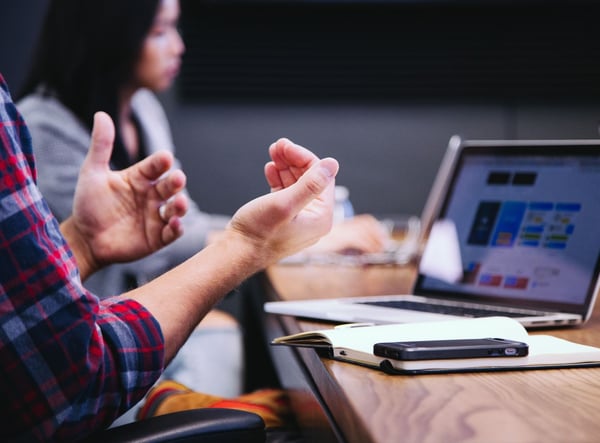 Not all internet companies are the same. Most offer affordable, high-speed connectivity (or at least claim to). But only a few also layer in network management, scalability, and 24/7 support to further empower business growth. To help you choose the right provider for your organization, here are four questions to consider.
1. How fast and reliable is their internet?
Of all the options on the market, fiber internet gives growing businesses the speed, reliability, and scalability they need. With over 99.99% uptime, most fiber speeds are also symmetrical, which means you can download your data as quickly as you can upload it. Unfortunately, some fiber companies throttle speeds, slowing uploads. When considering an internet provider that will enable your organization's growth, make sure they:
offer symmetrical speeds.
do not limit your data usage.
don't throttle speeds.
2. Do they offer managed IT services?
On top of high-speed connectivity, some internet companies also provide managed IT services. By offloading network management and other technical tasks to the internet company's experts, organizations can reduce costs, improve quality of service, and free internal technical teams to focus on work that is specific to their business. Not only does this allow the company to invest more heavily in their growth, but it also enables agility through simplified processes and supplies the IT expertise needed to scale.
3. Can the company help protect my data and avoid giant setbacks?
A study shows that just one ransomware attack costs a business on average $1.85 million. That's why an internet provider that brings data into your organization should also be able to protect it. Make sure the company offers: 
managed firewall.
threat monitoring.
disaster recovery.
4. Will the provider's support team truly be available 24/7?
Poor customer support can make a bad situation worse by extending your downtime. Not only can it cause revenue loss, the damage to the organization's reputation can be devastating, among other things. When looking for an IT provider, make sure the support staff meets these three criteria:
The technical support team provides 24/7 support.
The team is regionally based and personally knows your business.
The first line of support is trained in technical troubleshooting.
Customer testimonial
Salad Days Produce
Discover how C Spire fiber internet supercharged growth for a family-owned farm.