Growing businesses use a lot of digital tools. They can range from payment processing systems and project management platforms to office productivity apps and smart locks. In order for cloud-based software to run smoothly, it needs the solid foundation of a lightning-fast internet connection.
When productivity takes a hit because of slow internet, it's time to face the truth: Traditional cable internet can't keep up with your connectivity demands. Growing businesses need the bandwidth and symmetrical speeds of fiber internet.
What can 500Mbps of fiber do?
Let's consider the internet requirements at a business with 30 busy employees. They expect the company's internet to immediately meet the connectivity needs of their network infrastructure, apps, video conferences, and more. Here's what that can look like on a daily basis: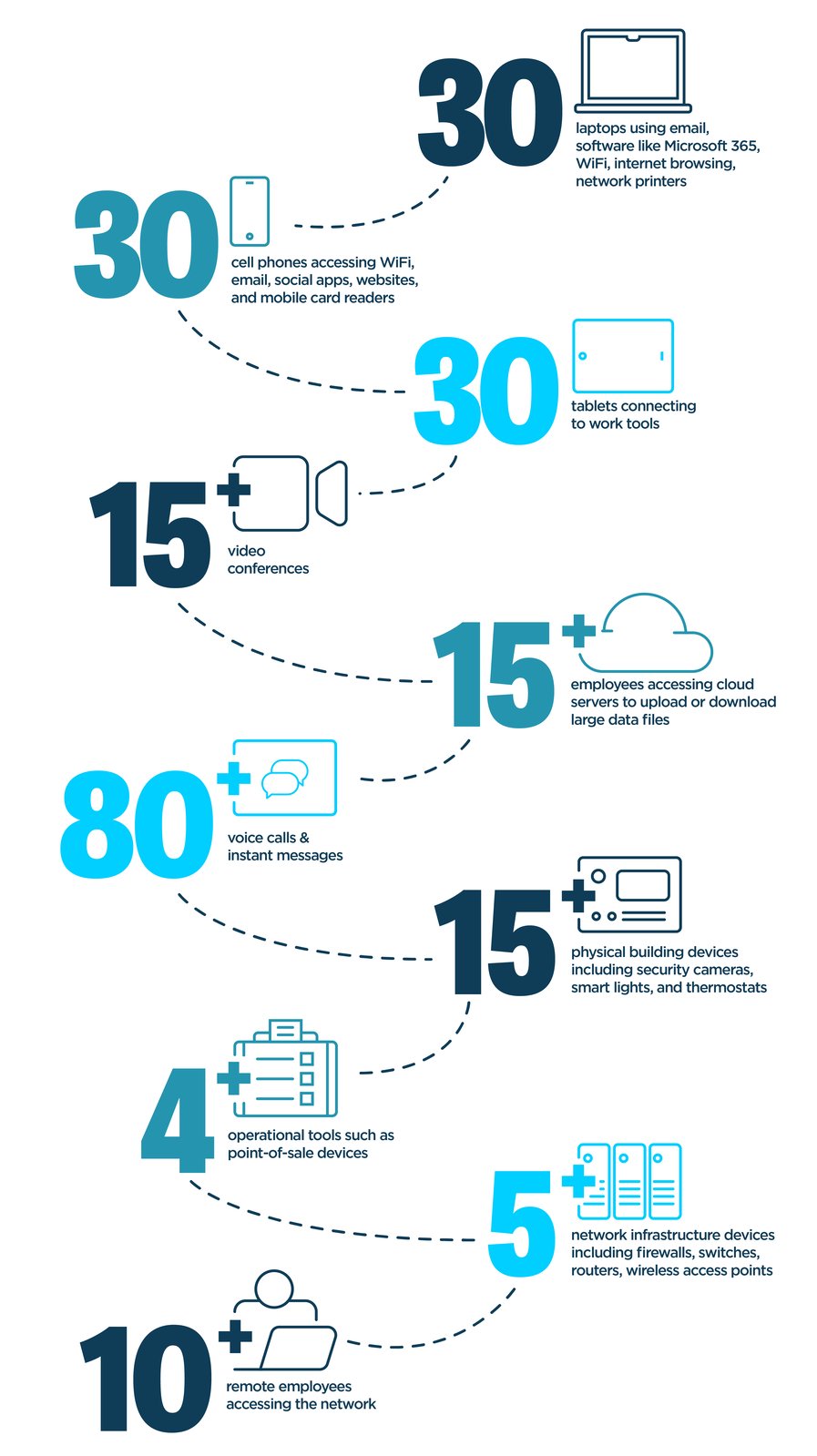 A success story: Salad Days Produce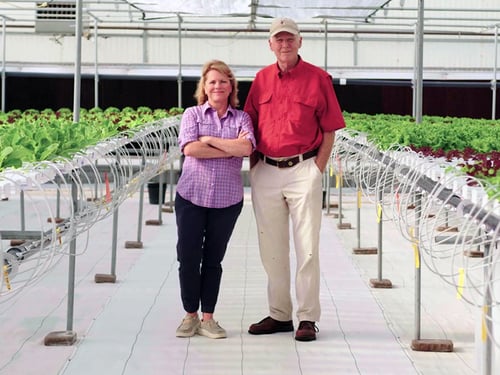 Discover how C Spire Fiber Internet supercharged growth for a family-owned farm.