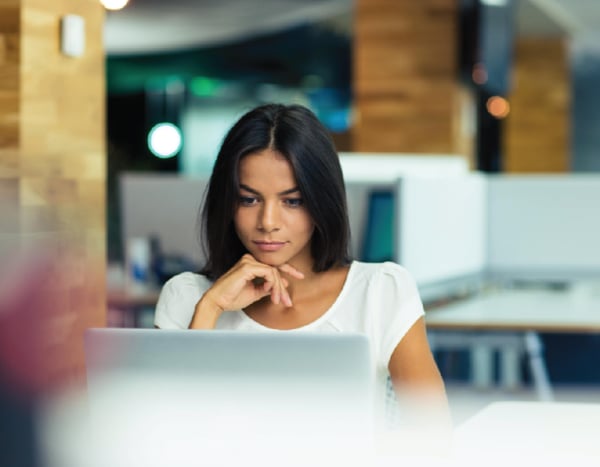 No one wants to make a call for help when they can quickly get results with a self-service portal. In the IT world, a do-it-yourself account management portal allows you to quickly add services or products, make bill payments, submit and track support tickets and check your billing history. All without leaving your desk.
If you're in the market for an IT provider, a self-service portal should be at the top of you must-haves list.
In fact, self-service has become so important in the business world that 70% of customers now expect a company's website to include a self-service application, and 40% of consumers now prefer self-service over human contact.
Portal perks
The most valuable portal perk is how much time it will save you.
For example, the My C Spire Business account management portal recently added the option to add products and services like hosted VoIP. Instead of calling a rep, customers can log into the portal and click a few buttons add the line. It's that simple.
"My C Spire Business eliminates at least three steps between the customer and their new VoIP line," said Brad Carpenter, Sr. VP of Information Technology at C Spire. "Plus, you can manage your lines with call forwarding, the addition of an auto-attendant and many others."
How can the portal help when you're needing help from support team? Instead of calling a 1-800 number, simply submit a support ticket in the portal. You'll be able to track the progress of the ticket and provide feedback while multi-tasking.
Some of the things you can do within a portal include:  
Add and manage products and services
Make bill payments
Submit a support ticket and interact directly with the support team
View billing history
Track changes to your account
Add a new user
Get help with services like email, VoIP, internet and managed services
Learn about business technology
Register now
C Spire Business customers can immediately take advantage of the My C Spire Business account management portal by registering today. If you're ready for next-level control of your account, let's get started. Already have a My C Spire Business account? Login.