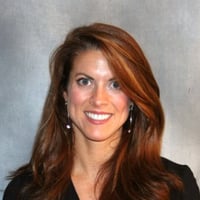 CRN has named Haley Montgomery, TekLinks' Director of Marketing, to its list of 2017 Power 30 Solution Providers, an elite subset of its prestigious annual Women of the Channel list.
CRN's editorial team selects Women of the Channel honorees based on their professional accomplishments, demonstrated expertise and ongoing dedication to the channel. The Power 30 Solution Providers belong to an exclusive group drawn from this larger list: women leaders in solution provider organizations whose vision and influence are key drivers of their companies' success and help move the entire IT channel forward.
Haley is responsible for the overall marketing strategy, procurement and management of marketing and development funds, sales enablement, lead development and overall brand management.
Since joining TekLinks in 2013, Haley has helped dramatically increase digital recognition and brand awareness for the company across seven geographic areas. In 2015, T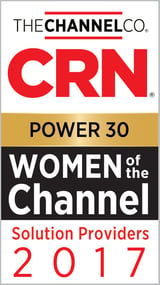 ekLinks won the Social and Digital Marketer of the Year award at the Cisco Partner Summit, a first time honor for the company.
With the help of her team, she consistently attracts new leads and nurtures current customers through digital campaigns and events. Through this increase of efforts, the sales team has been able to close more deals and increase revenue for the company. In fact, the TekLinks team executed over 17 events in 2016 with more than 2,000 attendees.
"These extraordinary executives support every aspect of the channel ecosystem, from technical innovation to marketing to business development, working tirelessly to keep the channel moving into the future," said Robert Faletra, CEO of The Channel Company. "They are developing fresh go-to-market strategies, strengthening the channel's network of partnerships and building creative new IT solutions, among many other contributions. We congratulate all the 2017 Women of the Channel on their stellar accomplishments and look forward to their future success."
"Haley is incredibly talented and her passion for the channel is evident through her work here at TekLinks," said Larry Bodie, President of Business Development at TekLinks. "We are fortunate to have her on our team."
The 2017 Women of the Channel and Power 30 Solution Provider lists will be featured in the June issue of CRN Magazine and online at http://www.CRN.com/wotc.