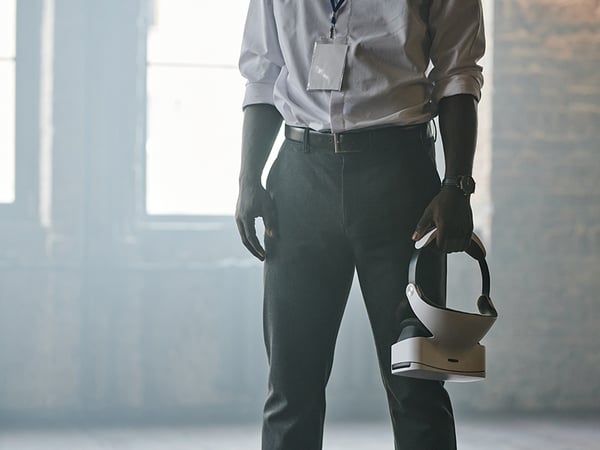 Emerging technologies are helping businesses reach goals in big ways.
Research shows that organizations using technologies such as artificial intelligence (AI), virtual reality (VR), and Internet of Things (IoT) have increased their annual revenue by 58 percent. Financial companies using AI reported a 33 percent improvement in productivity and 37 percent reduction in errors after automating manual processes. And incorporating IoT data into supply chain workflows shortened order fulfillment time by about six days.
Fiber internet + emerging technologies
Forward-thinking business leaders know they must prepare for future-focused technology. As these plans are developed, it is important to consider the foundation that a fiber network provides. Not only is fiber easily scalable for growing business, but it also enables tomorrow's technology.
What future tech can fiber power? The possibilities are endless. From AI nursing assistants and VR doctor visits to automated bank branches and wearable payment technology, the demand for ultra-fast fiber connectivity will only grow as emerging tech is adopted.
Why fiber? It's the world's fastest internet, capable of connection speeds and bandwidth that is 300 times faster than traditional internet. Fiber is made of long, thin strands of pure glass about the size of a human hair. When bundled together, these strands create a cable that allows information to travel through it in a beam of light over long distances.
How much faster is fiber? Fiber internet has connection speeds up to 100 gigabit per second, making fiber up to 300 times faster than the copper wire connections of traditional internet. Plus, most fiber provides symmetrical upload and download speed.
Why do symmetrical speeds matter? For technology centered around real-time interaction like video conferencing, heavy cloud computing and backups, upload speeds are just as important as download. When they are not symmetrical, orgs deal with slowdowns, buffering and delays. Traditional internet does not typically offer symmetrical speeds, but most fiber networks do.
What about bandwidth? Emerging tech needs deep bandwidth and scalable flexibility. What works today for a growing business will not in five years as IoT, VR, etc, are adopted. The flexibility of fiber means that bandwidth is never a problem the way it is with traditional internet.
As organizations plan to embrace emerging technology, investing in fiber today will supply the foundation needed to power their digital initiatives in the future.
Success story: Brunini Law Firm
"Our business would not be as far along if it weren't for C Spire. Based on my experience, C Spire is No. 1."