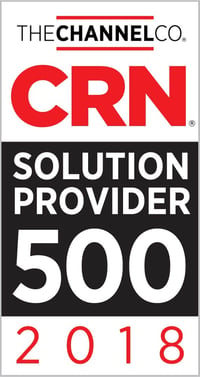 C Spire Business (formerly TekLinks) has just been ranked among the top 150 solution providers in North America on CRN's 2018 Solution Provider 500 list.
The Solution Provider 500 is CRN's predominant channel partner award list, serving as the industry standard for recognition of the most successful solution provider companies in the channel since 1995.
"We are thrilled to climb the list 18 spots this year to No. 146!" said C Spire General Manager Don Monistere. "We set a high standard for ourselves, and this top 150 ranking acknowledges the hard work put forth by our amazing team. Huge thanks to them for their commitment and efforts!"
Bob Skelley, CEO of The Channel Company, says CRN's Solution Provider 500 list spotlights the North American IT channel partner organizations that have earned the highest revenue over the past year, providing a valuable resource to vendors looking for top solution providers for which to partner.
"The companies on this year's list represent an incredible, combined revenue of $320 billion, a sum that attests to their success in staying ahead of rapidly changing market demands," said Bob. "We extend our sincerest congratulations to each of these top-performing solution providers and look forward to their future pursuits and successes."
View the complete 2018 Solution Provider list here.