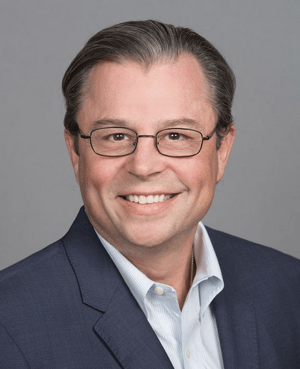 C Spire President Stephen Bye was recently named one of the U.S. wireless industry's most powerful persons.
Fierce Wireless, an internationally recognized online publication and email newsletter that focuses on the latest trends, analysis and news in the wireless industry, announced the selections in its third-annual special report published by Editor-in-Chief Mike Dano.
The most powerful leaders list was compiled by the Fierce editorial staff through internal deliberations. "These are the 26 people we believe can legitimately lay claim to be the most powerful person in the U.S. wireless industry," Dano wrote in the report.
Fierce has created a bracket and is pairing off each of the executives against one another to determine who will eventually be named the most powerful person in the U.S. mobile industry. T-Mobile CEO John LeGere won in 2016 and One Web's Greg Wyler won the vote last year.
Joining Bye on the list are executives from the nation's leading telecommunications, cable, satellite, smartphone manufacturers and wireless firms along with industry-leading chip makers and government agencies and regulators.
"I'm honored and humbled to be selected as part of this prestigious list," said Bye, who was named president of C Spire by longtime CEO Hu Meena in December 2016 after an earlier stint as chief technology officer of the Mississippi-based diversified telecommunications and technology services company.
Bye oversees operations for the company, which includes three lines of business, serving approximately 1 million consumer and business customers with wireless, fiber-to-the-home services and enterprise voice, data, managed cloud and IT services in Mississippi, Alabama, Tennessee and parts of Florida.
A well-known and widely respected 26-year veteran in the telecommunications industry, Bye served previous stints as CTO at Sprint, vice president of wireless at Cox Communications and executive director of converged services at AT&T. Fierce said Bye is helping guide 5G and fixed wireless efforts at one of the nation's most innovative regional wireless operators.